Trimble ready for Kobelco
By Andy Brown25 April 2018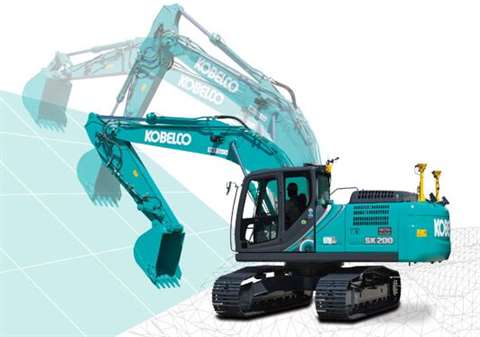 Trimble and Kobelco have announced the introduction of a Trimble Ready option for select Tier 4 Final Kobelco excavator models.
Select excavators that ship from the Kobelco factory are now ready for the installation of the Trimble Earthworks Grade Control Platform for excavators, which can reduce the cost and complexity of the installation for the contractor.
The announcement was made at Intermat 2018, one of Europe's largest exhibitions for the construction industry.
"This is another significant step forward in the adoption of construction technology by Kobelco. Allowing contractors to order a Tier 4 Final excavator from the Kobelco factory that only requires hand tools to install a full Trimble Earthworks system is an incredible advantage," said Troy Rigby, OEM manager for Trimble Civil Engineering and Construction, Asia Pacific.
"Kobelco is pleased to announce a Trimble Ready option for our 20t class excavator models, followed by other models throughout 2018," said Masayuki Komiyama, marketing manager, Kobelco Construction Machinery Co., Ltd.
Select Trimble Ready Kobelco Tier 4 Final excavators will be available in Australia and Europe in May 2018. The Trimble Earthworks Grade Control Platform for excavators is available globally through the SITECH dealer channel.