Service and boom launches from JLG
By Euan Youdale18 May 2018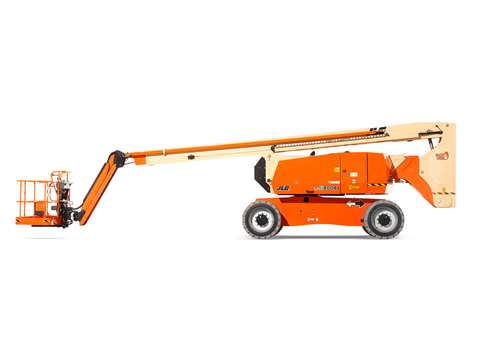 JLG Industries has launched its Care service package.
The launch took place at Vertikal Days, which took place in the UK this week, along with the first showing of the manufacturer's hybrid H800AJ boom, first introduced last month.
JLG Care service agreements are a bundle of services consisting of features such as spare parts, repairs and regulatory inspections.
Jean Francois Sourdoire, JLG's director for customer care in EMEA, said, "Equipment owners receive maximum protection through JLG Care. Providing peace of mind by paying a fixed rate for service, parts and repair costs, the surprise element is taken away from operating your fleet."
He continues, "Through the JLG Care Service Agreements program, JLG areal platforms and telehandlers owners have access to all service records and are assured that their equipment is serviced with OEM parts. The program will allow lower equipment maintenance costs and can potentially increase a higher resale value."
The agreements are scalable – there is a choice between periodic and full-service agreements. Regular inspections are part of both agreements if local regulations allow.
The H800AJ is the manufacturer's tallest hybrid boom. It offers a working height of 26.4m, a working outreach of 16.45m and an unrestricted platform capacity of 230kg. The H800AJ is a so-called parallel hybrid and equipped with a 18.6kW engine.