Ritchie Bros claims successful auction
By Sandy Guthrie23 May 2018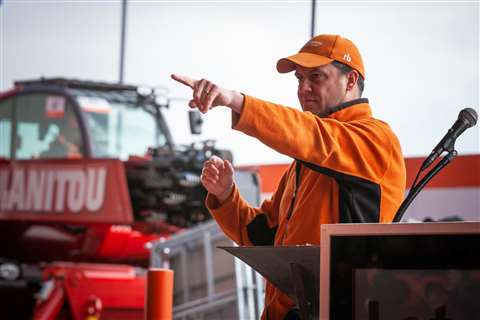 Ritchie Bros is claiming that its latest auction, held in the Netherlands, was the biggest held at the location since 2010.
It took more than €35 million, and more than 1,725 people from 88 countries were said to have registered for the two-day unreserved auction at Moerdijk. There were also more than 1,200 online bidders.
Approximately 86% of the equipment was purchased by out-of-country buyers from as far away as Vietnam, Australia, and the US. Online buyers purchased 45% of the equipment available in the auction, spending over €15 million.
Jeroen Rijk, managing director Europe, said, it was one of the best line ups of gear Ritchie had seen in years at this site.
He said, "As a result of the quality of the equipment on offer and our ability to reach the right buyers, we saw strong selling prices across most equipment categories, with particularly active bidding, both onsite and online, for the low-hour items available in the auction."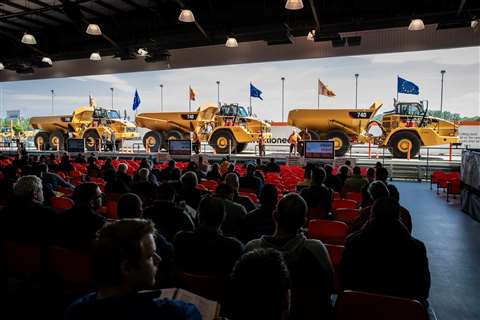 In total, more than 2,725 equipment items and trucks were sold in the auction for over 285 owners. There were more than 180 excavators, 60 wheeled loaders, 20 bulldozers, 105 compactors, 10 motor graders and 40 telehandlers.
There was large selection of Caterpillar equipment available, which included 966H wheel loaders; D6T, D7E, and D8T dozers; 320EL and 349D2L ME excavators; 140M motor graders and more.
Ritchie said that among the highlights were the sales of four 2015 Caterpillar D8T dozers sold for a combined €1,357,500; four Caterpillar 349D2L ME excavators sold for a combined €795,000; and two 2015 Caterpillar D7E dozers sold for a combined €480,000. Also, an unused Grove RT650E 50-ton 4x4x4 rough terrain crane sold for €200,000, while a 2007 Fintec 1080 crawler cone crusher sold for €150,000.
Ritchie Bros will hold its next auction in Moerdijk in July, and said it had other live auctions and IronPlanet online events in the coming months.