US imposes new tariffs
By Andy Brown01 June 2018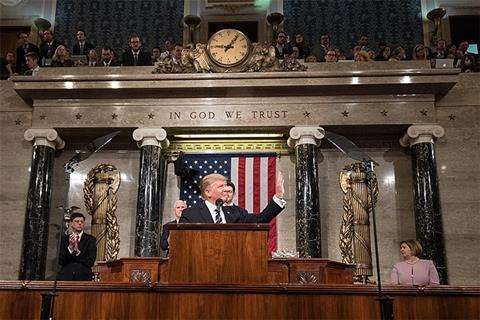 The US has imposed a 25% tax on steel and a 10% tax on aluminium for the European Union (EU), Mexico and Canada.
According to information from the US Department of Commerce the US imports the most steel from Canada, the EU, South Korea and Mexico. In 2017 the US imported approximately $48 billion worth of steel and aluminium.
Many of the countries impacted have reacted angrily, with Canadian Prime Minister Justin Trudeau calling the tariffs an "affront" to the relationship between Canada and the US and European Commission president Jean-Claude Juncker calling the move "totally unacceptable".
Canada, the EU and Mexico have all indicated that they will retaliate with increased tariffs on various US products.
President Trump's decision was welcomed by the president of the American Iron and Steel Institute but other industries, such as construction, which use steel have expressed concerns over how the tariffs will affect their business. The tariffs may lead to cost increases which they will have to absorb or pass onto their customers.
According to data supplied by the American Iron and Steel Institute earlier this year, construction accounted for 43% of all steel shipments in the US in 2017.