ReachMaster expands sales force
By Euan Youdale04 June 2018
US-based distributor ReachMaster has added a new regional sales manager to its team, and entered into agreement with eight new sales representatives.
Effective from 1 May, Dustin Viertel has primary responsibility for sales in Texas, Oklahoma and Kansas and overall sales in central US. Previously, Viertel was construction manager at Bluegreen Southwest and sales representative for Sunbelt Rentals in Texas. He will be located in the Dallas/Fort Worth, Texas, area.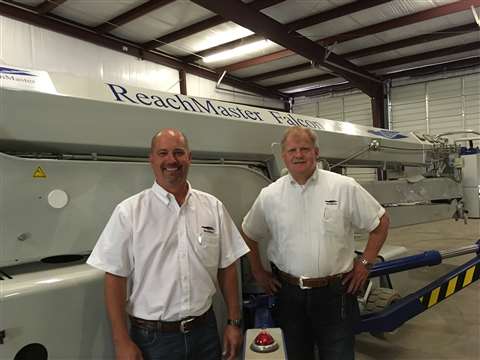 ReachMaster is the exclusive North American (USA & Canada) distributor of the Bluelift, Falcon, Denka Lift, Bibi, PB Lift and Ruthmann Eagle lift brands as well as the Winlet glass handler and Galizia pick & carry crane lines.
Ebbe Christensen, president of ReachMaster, said, "We are very pleased to welcome Dustin onboard to our team. Dustin has extensive knowledge of construction and maintenance equipment, as well as great experience from the rental sector, which is exactly what we need. While our traditional image as a premier provider of atrium lifts remains strong, we have seen a development in our product lines that expands beyond indoor building maintenance. Both our Falcon and Bluelift lines have increased their application portfolio with new units, and our newer product lines like the Bibi track-based scissor lift and our Ruthmann Eagle truck mounted lines continue to grow well beyond our image as strictly a provider of atrium lifts."
Earlier this year, ReachMaster entered into a sales representation agreement with the Sun Marketing group and its eight sales reps, covering the southeast continental US. Ebbe Christensen, added, "Sun Marketing, headed up by Bill Benjamin, Florida, represents decades of aerial lift equipment sales experience, thanks to their former representation of Nifty Lift and Haulotte. At a time where we need more feet on the ground than ever, Sun Marketing is a great addition to our sales network as our lines demands detailed technical and application understanding. Bill and his team are highly respected throughout the entire Southeast states and fits very well into our sales network."