$925 million contract for Saipem
By Andy Brown08 June 2018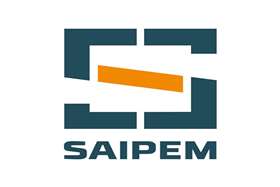 Italian-based contractor Saipem, in a joint venture with CTCI Corporation, has been awarded a new contract in the onshore engineering and construction sector in Thailand for an overall value of approximately US$925 million.
Saipem will operate as leader of the joint venture which has been assigned the contract with a stake of 55%, meaning Saipem's share is around $500 million.
The contract has been awarded by PTT LNG Company Limited, a subsidiary of PTT Public Company Limited, Thailand's national oil and gas company. The project is based in the Mueang Rayong district, in the south-east of the country.
Works include the engineering, procurement, construction and commissioning of the Nong Fab terminal, with a maximum receiving capacity of 9 MMTPA, for the receipt, storage and regasification of liquefied natural gas.
Stefano Cao, Saipem CEO, commented: "As well as consolidating Saipem's presence in an area with great prospects for development such as South-East Asia, the signing of this contract strengthens our position in the LNG sector which is of interest to us in terms of both the liquefaction and regasification segments."