Boels acquires again in the UK
By Joe Malone05 September 2018
Boels Rental has expanded its UK operations with the acquisition of Artisan Hire Centre and its sister company SAS, adding nine more depots to its remit.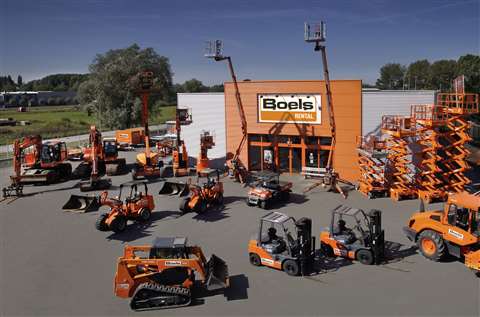 Boels entered the UK in 2017 through the acquisition of Supply UK, which provided it with 25 depots, before purchasing Already Hire and adding an extra four. The latest acquisition now gives Boels a 38-depot presence in the UK.
Artisan Hire Centre is a general rental company, offering access, on-site and hand-held tool equipment. SAS, meanwhile, specialises in survey equipment, which adds to Boels' specialist survey and laser depots in the UK.
Pierre Boels, CEO, Boels Rental, said, "Artisan and SAS are both well-established and very successful in the south-west of England.
"Their acquisition can only benefit the growth strategy that Boels has for Great Britain. Although our ultimate aim is to achieve national coverage, we will focus primarily on local and regional businesses for the time being."
Boels added that the company intended to continue its growth over the coming year.
Meanwhile, Chris Comer, Artisan Hire Centre, added, "We are very happy to be part of the Boels family. We clicked straight away and discovered that we have the same plans for the future too.
"Boels is a major player in the rental market, because of which we will have the opportunity to accelerate our growth under its wing. This is possible thanks in part to the huge amount of knowledge and experience that Boels is able to share with us."