GB output drops as Brexit looms
By Thomas Allen12 December 2018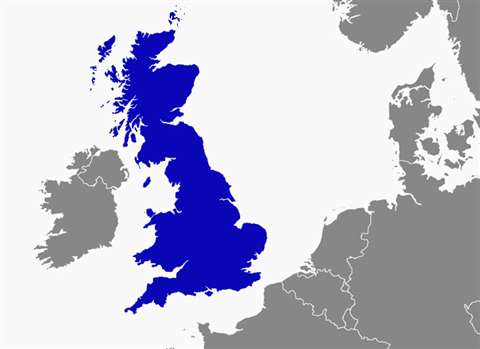 Construction output in Great Britain dropped by 0.2% in October, according to the latest Office for National Statistics (ONS) figures.
This compares with strong growth of 1.7% recorded in September.
The ONS attributed the fall to declines in infrastructure, which was down 3.7%, public new housing, down 8.1%, and total repair and maintenance, down 0.8%. The largest contributor offsetting these decreases was private new housing, which grew by 2.4% over the period.
However, despite the slight month-on-month decline, construction output in the three months to October was 1.2% – higher than the previous three-month period. With that said, this growth was slower than in recent months, with a steady decline being seen from a 2018 high of 3% growth for the equivalent series in July 2018.
Following a marked fall in the rolling three-month series at the beginning of 2018, construction output continued to recover in the rolling three-month series to October 2018, as can be seen in Figure 1. This growth means that October 2018 represents a new historic high in the rolling three-month chained volume measure, seasonally adjusted data.

Figure 2 shows that October also marked a historic level in the new work chained volume measure seasonally adjusted series, which reached £9.221 billion (€10.23 billion). This was said to represent the highest value seen since the ONS began keeping monthly records in January 2010.

The value of total construction new orders remained broadly stable since 2013, until the large one-off increase in the third quarter of 2017, caused by the awarding of several high-value contracts for the High Speed 2 (HS2) rail project.
After that, the series decreased and has remained below the levels generally seen over the past five years, despite a recovery in the most recent quarter from July to September 2018.
New orders in the third quarter of 2018 grew by 3.4% quarter-on-quarter, with a strong increase in public other new work of 31.9% helping to offset a 5.3% decline in housing new orders.

Comments
Sarah McMonagle, director of external affairs at the Federation of Master Builders (FMB), said. "The UK construction sector is more or less flat-lining with a small decline of 0.2% in October."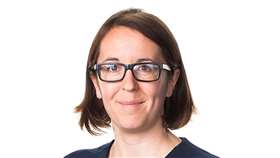 Citing a government statistic that there had been almost 3,000 insolvencies in the construction industry over the past year, McMonagle said rising costs for large and small construction firms were contributing factors as a depreciation of sterling following the EU referendum has caused key materials to become more expensive. At the same time, the skills shortage has been compounding the problem.
"The future is still looking uncertain for the UK construction sector because the Government has set out plans for a post-Brexit immigration system that would severely worsen the skills shortage," McMonagle said.
With 9% of the UK's construction workers being from the EU, according to McMonagle, it was said that it is imperative that the government delivers a post-Brexit immigration system that allows the industry to draw on migrant workers.
"Without this, we won't be able to keep building at the current rate and construction output will continue to fall," McMonagle finished.
Meanwhile, Blane Perrotton, managing director of national property consultancy and surveyors Naismiths, said, "Britain's housebuilders continue to roar but risk becoming paper tigers. Residential building has cemented its position as the construction industry's most active sector. But its ability to defy Brexit headwinds is waning."
Perrotton said new orders for residential developments shrank by a 25% between the first and third quarters of 2018.
"Britain's housing shortage means underlying demand for new homes is strong, but even construction's most totemic sector is subject to economic gravity," he said.
Perrotton also alluded to labour shortages and rising material costs but added that a lack of orders and cut-throat competition for tenders were forcing builders to make very low bids for work.
Perrotton concluded by saying, "These are anxious times for an industry which relies more than any other on business confidence and solid investor sentiment. Both these vital ingredients have been choked off by months of Brexit deadlock, and barring some miracle in Westminster this week, the tortuous impasse is likely to continue."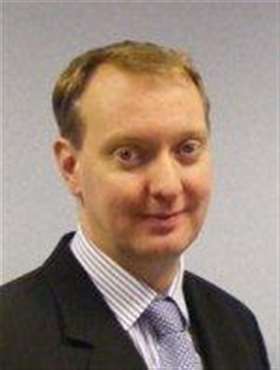 Mark Dyason, managing director of development finance broker Thistle Finance, expressed similar concerns about Brexit, saying that the more than 5% fall in new housing between July and September painted an ominous picture of 2019.
"Brexit won't raze UK housing construction to the ground, as the sector is resilient, but it is generating significantly more caution among developers," he said.
"Deal, no-deal or somewhere in between, what we can be pretty sure of is that 2019 is going to be a challenging year for the construction industry."
With the high degree of uncertainty, developers are unlikely to be inclined to buy sites and hire contractors since they are unsure they will be able to sell off all of their units. A no-deal Brexit would only make matters worse, according to Dyason.
"There's already a lot of foreign investment capital on ice and it's likely to stay there whatever happens in 2019. The UK, right now, is simply too high risk for many investors," Dyason said.
He added, "The irony is there has never been a better time to source development finance. The raft of specialist and challenger lenders in the market has driven down rates and resulted in no end of product innovation."