Uncertainty for UK
By Sandy Guthrie28 January 2019
Political uncertainty is causing problems for the UK construction industry, recent trade surveys have shown, and construction companies are being warned to remain vigilant against the risk of insolvency as demand weakens, input costs rise and margins are squeezed.
At the same time, the UK's product manufacturers have reported further increases in sales during the fourth quarter of 2018, recovering from the weather-related weakness seen at the beginning of the year.
The outlook for the UK's construction industry has been downgraded, with growth prospects diverging by sector and intensifying uncertainty relating to Brexit (the UK's decision to leave the EU), according to the UK's Construction Products Association's (CPA) latest forecasts.
It said uncertainty around the UK's withdrawal from the EU had persisted since the previous forecasts and estimates for growth were now weaker than before.
Just six months ago, the 2019 construction output was forecast to rise by 2.3%. However, the CPA's Winter Forecasts now predict activity to rise by only 0.3%.
Private housing and infrastructure sectors remain the primary drivers of industry growth in the coming years, said the CPA. The confirmed extension of the Government's Help to Buy scheme through to March 2023 continues to encourage housebuilding activity, with output forecast to rise 2% in 2019 and 1% in 2020.
It said that the infrastructure sector was expected to reach its highest level on record in 2019, driven by large projects such as the HS2 high-speed rail line, the Thames Tideway tunnel, and Hinkley Point C nuclear plant.
Concerns
The CPA said there remained concerns, however, about the government's ability to deliver major infrastructure projects, as highlighted by the cost overruns and delays seen most recently on the Crossrail project in London, and the recent suspension of a new power station, Wylfa, in North Wales.
It forecast growth in infrastructure of 8.8% in 2019 and 7.7% in 2020.
Brexit uncertainty was said to continue to drive expectations for the sharpest construction decline in the commercial sector, particularly felt in the offices sub-sector. Investors have signalled the uncertainty is too high to justify significant up-front investment, and output is expected to fall 20% in 2019.
However, it felt that Brexit-related uncertainties could help drive growth in other sub-sectors. The harbours sector is expected to grow by 12% in 2019 and 10% in 2020, and could be higher if works on improvements and expansions of ports need to be carried out.
If there are major issues around Brexit, the CPA said that warehousing would be another sector that benefited from increased activity as a result of demand for storage and stockpiling facilities. Following growth of 20% in 2018, construction activity in this sector was forecast to rise a further 10% in 2019 and 2020.
Noble Francis, economics director at the CPA, said, "Fortunes for construction depend greatly on which sector firms are operating in."
He said the latest construction forecasts were conditional on either a revised Brexit withdrawal being agreed with the EU and getting through the UK Parliament, or a delay to the EU's Article 50, which has been invoked to allow the UK to leave.
"However," he continued, "even if this occurs, the uncertainty surrounding Brexit is clearly affecting the construction industry in areas that require high investment up front for a long-term rate of return such as commercial offices, which is expected to fall by 20% in 2019 on the back of sharp falls in new orders in 2017 and 2018.
With infrastructure still expected to be the main driver of construction activity in both 2019 and 2020, Francis said the forecast growth in this sector was mainly thanks to main work on major projects such as Hinkley Point C, the first new nuclear power station in over 20 years.
However, he said the government's inability to deliver major projects to time and budget remained a major concern,
"If the government can improve its delivery of major infrastructure projects, then construction output could outperform our forecasts in spite of Brexit uncertainty. However, it is a big 'if'."
Insolvency risk
The latest UK Market Intelligence report from leading professional services company Turner & Townsend said that as falling construction demand, rising input costs and lower margins began to bite, UK construction companies needed to remain vigilant against the risk of insolvency.
Turner & Townsend found that contractors expected tender prices to rise 2.9% in 2019 – outstripped by a 5.3% increase in the cost of materials and labour costs growing by 4.5%.
More than half of UK contractors reported lukewarm tendering conditions and increased competition for work.
It said that official data had shown that construction witnessed the highest insolvency rate of any UK economic sector, with 2,924 insolvencies recorded in the 12 months to the end of September 2018.
Paul Connolly, UK managing director of cost management at Turner & Townsend, said, "A decade on since the global financial crisis, clients must remain vigilant against the chill winds of insolvency."
He said that 2019 was by no means 2009, but a year on from the collapse of UK contractor Carillion and "at a point of significant uncertainty in the Brexit negotiations", contractors and clients needed to have their eyes on the pressure points that could push parts of the supply chain to the edge.
"So much rests on the Brexit withdrawal agreement and there remain risks of further decreases in demand, coupled with increases in the costs of materials and labour from the continent and elsewhere. Contractors' already-thin margins could clearly come under further pressure."
Moderation to growth
At RICS (the Royal Institution of Chartered Surveyors), its UK Construction and Infrastructure Market Survey for the fourth quarter of 2018, show a mixed picture, but it said there had been a moderation to growth in output across the UK.
It said that during the fourth quarter, growth in workloads within the commercial and industrial segments had come to a standstill for the first time in six years.
However, it said the activity across construction sectors varied, with a net balance of 20% of contributors to the RICS survey reporting an increase in private housing workloads in the UK.
Public sector workloads were mixed, but surveyors reported growth in housing with a net balance of 14% seeing an acceleration in public sector housing likely attributable to the £1 billion (€1.15 billion) in additional HRA (Housing Revenue Account) borrowing that has come through.
Public sector workloads shadowed the private sector with a slowdown in public non-housing construction activity (8%). Infrastructure activity remained steady with a net balance of 18% seeing a rise in workloads over the quarter.
It added that anecdotal evidence from respondents suggested that the housing market slowdown, coupled with ongoing policy ambiguity related to Brexit, was "weighing on business investment decisions".
Manufacturing stronger
Back at the CPA, it said that the UK's construction products manufacturing sector had ended 2018 with a stronger performance than it had started with, as manufacturers reported a broad increase in product sales and continued optimism for the industry as it looks ahead to an uncertain 2019.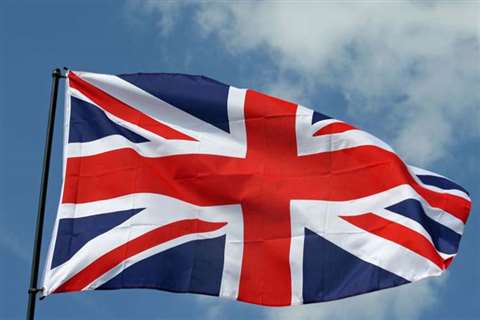 The CPA's State of Trade Survey for the fourth quarter of 2018 revealed that product manufacturers reported further increases in sales during the quarter, recovering from the weather-related weakness seen at the beginning of 2018.
For heavy side manufacturers, a balance of 27% of respondents reported that sales increased, while on the light side, half of manufacturers also reported that sales rose, marking the strongest increase of 2018.
Rebecca Larkin, CPA senior economist said, "These results add further evidence that product manufacturing entered 2019 on a strong footing, driven by increased construction activity in the housing and infrastructure sectors.
"Reading between the lines, given the elevated uncertainty over the government's Brexit strategy, manufacturers' sales may have received a boost from precautionary, near-term stockpiling further down the supply chain, and this is also likely to have contributed to the optimism over what is an otherwise hazy outlook."