Strong growth for JLG
By Euan Youdale31 January 2019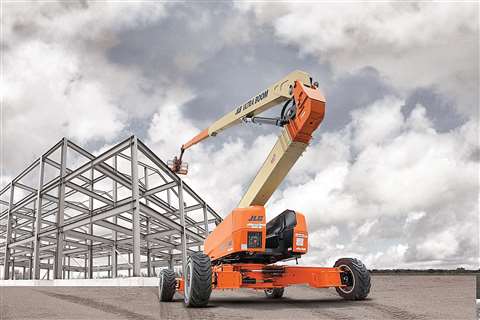 JLG's sales increased 31.6% to $826.5 million in the first quarter of fiscal 2019.
The rise in the Access Segment of parent company Oshkosh, was led by an increase in telehandler sales in North America, reflecting continued favourable business conditions and improved production rates, said the company, following the move of its North American telehandler production during the 2018 financial year. Higher pricing to cover material cost escalation also contributed to the increase in sales.
JLG's operating income increased by an outstanding 384.7% to $66.4 million, or 8% of sales, compared to $13.7 million, or 2.2% of sales, in the same period last year. Apart from a rise in sales, the increase was a result of improved pricing and the absence of restructuring-related expenses. This was offset, in part, by higher material costs and adverse product mix. The first quarter also included a benefit of $5.5 million related to the collection of a debt that had been accounted for previously.
Across the group, consolidated net sales increased 13.7%t to $1.80 billion, compared to the first quarter of fiscal 2018 thanks to higher access equipment and fire and emergency segment sales, said the company, offset in part by lower defence and commercial segment sales. Operating income in the first quarter increased 115.4% to $160.5 million, or 8.9% of sales, compared to $74.5 million, or 4.7% of sales, in the first quarter of 2018.
Wilson Jones, president and chief executive officer of Oshkosh Corporation, said, "Fiscal 2019 is off to a good start and we remain confident in our outlook, supported by positive customer sentiment, elevated backlog and a focused Oshkosh team. Led by double digit sales growth in our access equipment and fire and emergency segments, the continued execution of our Move strategy drove higher operating income and higher operating income margins in all four segments."