ERA Convention programme announced
By Thomas Allen12 February 2019
The programme for this year's European Rental Association Conference has been announced, with the overall theme of 'Rental: A Sharing Economy' and senior speakers from organisations including ING and Crédit Agricole.
It will be the 14th ERA Convention and it will be held at the Meliá Castilla Hotel in Madrid, Spain, between 15 and 16 May 2019.
Speakers will include Marieke Blom, Chief Economist in the Netherlands at ING bank, who will discuss the sharing economy. Also focused on sustainability and the sharing economy will be Martijn in 't Veld, Programme Manager at the Climate Neutral Group (CNG). CNG is the organisation undertaking ERA's project to determine the environmental impact of rental.
The agenda also includes Pietro Sibille, Managing Director - Global Head of Retail and Business Services at Crédit Agricole CIB, who will look at the investors' view of the rental industry. Michel Petitjean, Secretary General of the ERA, will give his customary overview of trends in the European rental industry.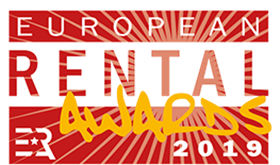 In the evening on Wednesday 15 May, the European Rental Awards will be presented over dinner at the Meliá Castilla Hotel.
In the morning on the first day of the convention, a tour of Real Madrid's Santiago Bernabéu Stadium will take place for delegates. This will be a followed by the plenary session opened by Pierre Boels, President of the ERA.
On the second day, a series of committee-based workshops will take place, each one followed by a debate.
More details about this year's ERA Convention can be found on the ERA website.