Erich Sennebogen to give WCTS keynote
By Murray Pollok19 February 2019
Erich Sennebogen, managing director of Sennebogen Maschinenfabrik GmbH in Germany, has been confirmed as a keynote speaker at the World Crane and Transport Summit (WCTS) in Amsterdam on 13 and 14 November 2019.
Sennebogen, son of the company founder, will give a presentation titled Drawing Parallels Between Cranes and Reaction Ferries, looking at the implications of new technology for cranes.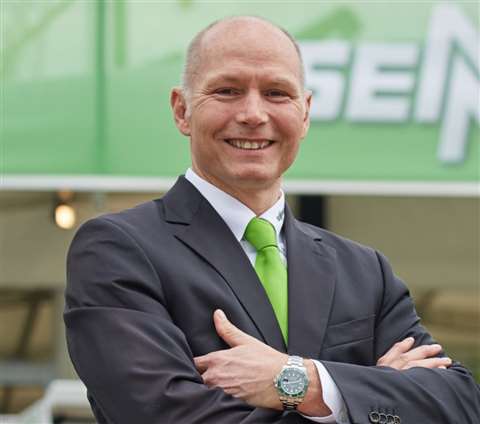 "In the past 50 years cranes have encountered technological changes that shift more and more towards software and sensors", said Sennebogen, "Yet, new technologies can impact on core values like machine reliability and availability: progress can create unfavourable trade-offs.
"One of the key questions will be how the machine operator will remain in control of the crane – or if the machine will slowly take over control. Will we encounter autonomous cranes in the future?
"My speech will reflect on these questions and I will try to remind delegates about some proven technologies that might not become obsolete as fast as current debates would have us believe."
Sennebogen joins a speaker line-up that includes:
Ainscough Crane Hire (speaker to be confirmed)
Blanca Claeyssens, general manager, ASA France
Dr Oliver Fries, vice president metals R&D, innovation and technology, WireCo WorldGroup
Gert Hendrickx, sales director projects, Sarens NV
Klaus Meissner, director competence center engineering systems, product safety, Terex Cranes
Diederik Nelissen, partner, McKinsey & Company
Chris Sleight, managing director, Off Highway Research
Iffet Türken, chief networking officer & board director, Kässbohrer Group, and vice president - Transport Section, ESTA
For more information on the Summit, see: www.khl-wcts.com