Good vibes at the ARA Show
By Thomas Allen22 February 2019
The feeling was positive at the ARA Show 2019, with a booming US rental market and good attendance at the exhibition.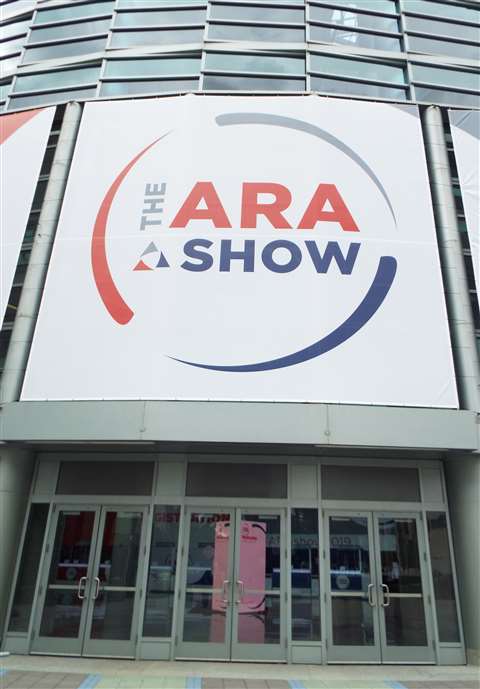 The show took place earlier this week in Anaheim, California, US between 18 and 20 February. So, since it has only just ended, visitor numbers are yet to be published. However, most exhibitors that spoke with IRN reported that it was a busy show for them, dispelling any fears that the move of the show from the east to the west coast this year might put off visitors. And even those who felt it was not so busy said the quality of the visitors had been very good.
The ARA Show is not only an important networking event but it is also a buying show. Yanmar, for instance, signed about 60 orders on the first day.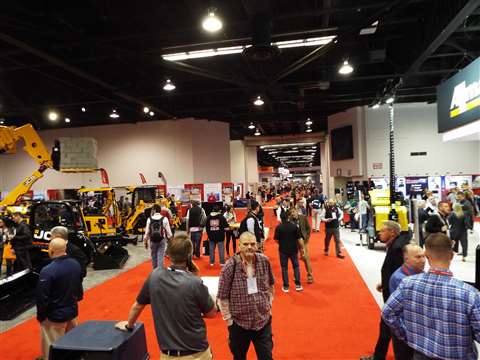 David Streiff, Vice President of Sales at Generac Mobile Products, said the company is expecting the US rental market to remain strong ins 2019, and he said the company was anticipating a lot of fleet replacement over the year. Beyond 2019, growth might be dampened in the run up to the next US presidential election in 2020, he said.
Among Generac's new products at the show were its new dust suppression systems, which creates a fine mist of water that evenly covers a given area and can capture smaller particles, down to 80 microns in diameter.
The company has also expanded its portable generator line with the iQ3500 and GP3500iO, which offer quieter, more powerful inverter generator options. Also being launched was Generac's first diffuse LED light towers, which it said provide even lighting without glare.
Perkins, the majority of whose engines in the US go into rental equipment, is also expecting continued growth in the US rental market for the foreseeable future. The engine manufacturer launched its new 1.1 turbo 403J-11T engine at the show. It is a turbo-charged version of Perkins' 403 J-11.
Makinex said the US market goes through ten-year cycles. Based on that, it is predicting another couple of good years. The company launched its new Portable Power Box, which, with its modular design, was said to be more flexible for rental. Since it is battery-powered, the generator can be used indoors without need to worry about fumes and noise. The product is currently available in North America and Australia but is set to be introduced to the UK later this year.
Makinex did express some concerns about tariffs, which were said to be making people more cautious. Indeed, these concerns were echoed by lighting tower supplier Wanco, which said that tariffs on steel had caused costs to rise. It added that the big lighting tower manufacturers had been keeping their prices low, making it difficult for smaller companies to compete.
One particularly busy stand was Point of Rental, which was introducing its new UnlockIt concept that enables customers to pick up and return rented items outside of shop opening times via a locker that is connected to Point of Rental's online system.
The customer is automatically alerted when their item is available for collection and they are sent a code with which they can open the locker. Point of Rental is then automatically alerted when the item is returned.
One issue that was mentioned by a number of people at the show was the skills shortage, which is not confined to the US.
Kevin Hoffman, President of the ARA, said that part of the ARA's new strategy is to work with influencers, such as schools, to change the perception of the construction industry and raise awareness of career prospects in the sector.
The March issue of IRN will include an interview with Hoffman.