New MD for Hiab UK & Ireland
By Alex Dahm27 February 2019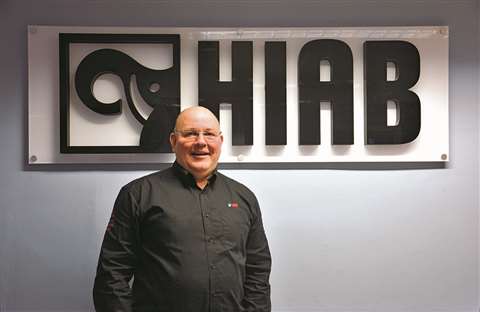 Ian Mitchell has been named the new managing director, UK & Ireland Hiab. Former MD Rogier van der Linde has become Hiab's vice president South & West Europe.
Van der Linde said, "Ian has been part of our amazing journey for the past 18 months, bringing a wealth of commercial experience with him from his time at MAN, Volvo and Shell. Together with the team, I am confident that we will continue our journey to become the number one partner for on-road load handling, with very strong focus on our services and innovative solutions."
In 2016 Hiab set out a plan to double the size of the UK & Ireland business. Mitchell explained, "The key focus for 2019 is to deliver against that four-year plan and we will do that by delivering greater customer service and satisfaction.
"We will be physically closer to our customers through our network of sales and service depots and we will deliver a higher level of customer service and attention than ever before. We will also be driving more efficiencies within our processes and procedures this year."
Through a mix of acquisition and organic growth, Hiab now has five sales and service depots across the UK – Hiab Scotland in Cumbernauld, Glasgow; Hiab North in Northallerton, North Yorkshire; Hiab East Midlands in Atherstone, Warwickshire; Hiab West Midlands in Dudley; and Hiab London in Bishop's Stortford, Hertfordshire.
The depot network is an integral part of Hiab's vision to get closer to its customers. These five Hiab owned sites are part of a network of some 20 locations providing service and parts to the whole of the UK. These further 15 locations are run and managed by Hiab's authorised service partners.