Mixed-reality in construction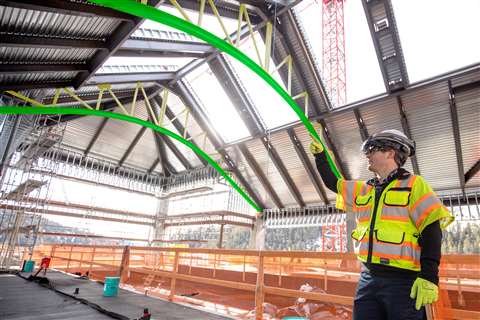 A new technology utilising holographic glasses, which offers applications that could benefit the construction industry, has been released by software developer Trimble.
The Trimble XR10 with HoloLens 2 fits onto a hard hat and enables workers in safety-controlled environments to access holographic information on the worksite.
The device, which is the first created with the Microsoft HoloLens Customisation Program, applies holographic data in the construction field.
The company says that the device will have applications in construction, oil and gas works, manufacturing, and mining industries.
It was said that this innovation provides greater accessibility to 3D models for front-line workers, and that field-specific workflows would enable broad adoption of mixed-reality for jobsite activities – thereby improving efficiency, productivity and quality of work.
Trimble said that the continued development of its cloud-based collaboration platform, Trimble Connect for HoloLens, will enable workers in the field to get more value from constructible 3D models and transform daily work, such as assembly and inspections.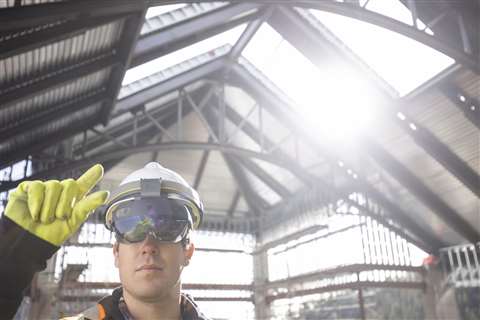 Director of Trimble's Mixed-Reality Program, Aviad Almagor, said, "We're excited to extend our collaboration with Microsoft, producing a safety-first mixed-reality solution that can be used in production environments such as construction, where workers are building, monitoring and inspecting products and services that deliver tangible value every day."