Slow start for Genie
By Euan Youdale01 May 2019
The Terex AWP business segment, mainly incorporating Genie, reported net sales of $728 million in its first quarter of 2019. This was down 1%, compared to the same period in 2018.
The company said sales for Terex AWP started slower than last year, impacted by severe weather across the US and some headwinds internationally due to the strength of the US dollar. Sales gained momentum throughout the quarter and the company said it was well positioned for the second quarter with $1.1 billion of backlog.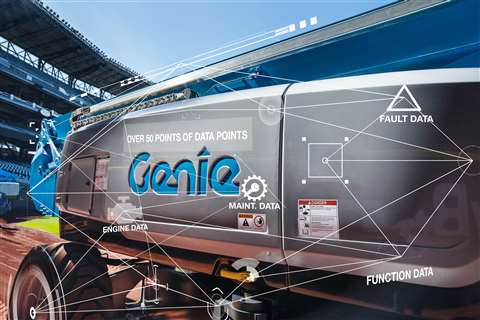 Income from operations was also down in the quarter to $59.6 million, representing 8.2% of net sales, from $70.2 million in the first quarter of 2018.
Matt Fearon, Genie president, Terex AWP commented, "The global markets for aerial work platforms remain generally stable at healthy levels, and the North American utility market remains strong. The Genie team is carrying great momentum going into the second quarter, thanks to the excitement around the innovations we announced at The ARA Show and bauma.
The results follow the announcement that Terex Utilities division will join Terex AWP, as a part of a restructure connected to the sale of Demag mobile cranes and its boom truck, truck crane and crossover product. Matt Fearon, Genie president, Terex AWP commented, "The Terex Utilities team continues to execute well in a stable market, and we are already seeing cross-selling benefits now that Utilities is part of Terex AWP. We are better leveraging our network of service centres across the country to improve service for our Terex AWP customers."
The Terex Corporation group posted first quarter net sales of $1.1 billion, up 2% on the first quarter of 2018. Backlog also increased by 2% versus a strong first quarter 2018 comparison to $1.7 billion, said the company, with global markets for all product categories generally stable at healthy levels.
"Overall we had a strong first quarter," said John L Garrison, Terex Chairman and CEO. "We continue to invest in our Execute to Win business system, which remains focused on enhancing our capabilities in Commercial Excellence, Lifecycle Solutions and Strategic Sourcing, and we are seeing benefits from each of these areas in how we are executing for our customers as well as our financial performance."