Top 10 rental companies 2019
By Leila Steed17 June 2019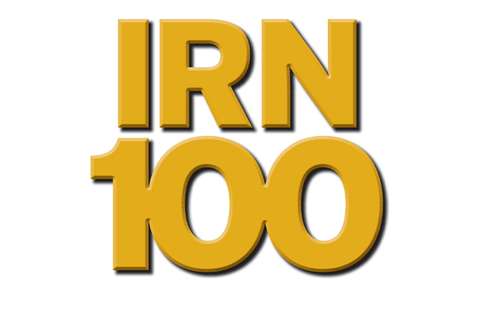 International Rental News has published its 2019 list of the world's top 100 rental companies.
There have been some significant shifts in this year's IRN100 listing, reflecting a global rental industry that is very much in flux.
Particularly notable is the entry of more than a dozen new companies in the top 100, the majority of which - nine to be precise - are North American. This is indicative of the strength of the North American rental market. 
Based on the latest total revenue figures for 2018 (or the most recent financial year), the top 100 rental companies had a combined turnover that values the world rental market at an estimated €83.2 billion in 2018, but how did rental companies fare individually over the past year?
Top 10 rental companies 2019
10. Nikken Group

Based in Tokyo, Japan, Nikken was founded in 1965 by Tadashi Sekiyama. In 2017 the company turned over €792 million and with an increase of over €100 million, Nikken's 2018 turnover of €905 million sees it hold steady at number 10 this year. The company provides a range of short and long-term rentals, customised rental programs and fleet rental programmes.
9. Algeco Scotsman
Sliding down two places on this year's list is modular space specialist, Algeco Scotsman. The American company, which had a 2017 turnover of €912 million, operates in 22 countries and across numerous sectors including the construction and energy and natural resources industries. The latest figures show the company's turnover rose to €955 million in 2018.
8. Nishio Rent All Co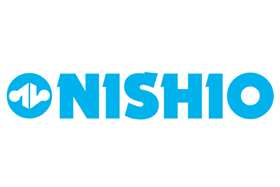 With its turnover up from €886 million in 2017 to €1,064 million, machinery rental company Nishio Rent All has climbed up a spot and is now eighth on this year's IRN100. The Japanese firm provides equipment for road construction, plant building, events and exhibitions, and speciality civil equipment across numerous sectors.
7. Kanamoto
In at number seven, Kanamoto is another climber. The company, which offers equipment rental solutions for the construction industry, has over 280 branches and owns approximately 400,000 rental items, including hands tools and machinery. In 2018 Kanamoto's turnover reached €1,346 million, up from €1,288 million in 2017.
6. Loxam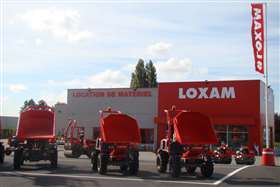 Since the company's founding 50 years ago, Loxam has come to offer equipment rental services to both companies and individuals. In 2017 its turnover was €1,368 million but in the year since then the French company's figures have increase, and it now reports a 2018 turnover of €1,483 million.
5. Herc Rentals

Jumping up the ranks by one place, Herc Rentals' €1,729 million turnover in 2018 sees it make the IRN100's top five. In the year since the company appeared at number six of the 2018 IRN100, an amended turnover figure of €1,750 million for 2017 was released. The American company, which has around 270 locations and employs roughly 4,900 people around the world, operates rental services across numerous markets including plants, refineries, infrastructure and industrial.
4. Aggreko 
A supplier of temporary power generation equipment, Aggreko's €1,961 million 2018 turnover (and its 2017 turnover of €1,947 million) demonstrates its steady success. From load banks and industrial humidifiers and boilers to cooling equipment and power generation, the British company operates across 18 industry markets.
3. Aktio Corp 
Japanese company Aktio Corp takes third position this year, with its 2018 turnover of €2,175 million up by over €300 million on its 2017 figure. The company is comprised of numerous subsidiaries and partnerships that together provide equipment rental services with a focus on submersible pumps and generators.
2. Ashtead Group
After achieving a 2017 turnover of €4,075 million, Ashtead holds firm at number two of the top 10 with a 2018 turnover of €4,683 million. The UK-based company operates internationally and has national networks in the US, UK and Canada. Its construction and industrial equipment rental services are offered at over 1,000 locations around the world by a total staff of over 17,000.
1. United Rentals

United Rentals is the world's largest equipment rental company, and so it's no surprise that its turnover would reflect that. With an estimated fleet of over 500,000 rental units and turnover figures of €5,285 million in 2017 and €7,028 million in 2018, the company holds onto the number one spot with ease.
To view the complete list of the top 100 rental companies, download the June issue of IRN magazine here. (All revenues were converted into € using exchange rates as at 31st December 2018.)