World's largest crane companies 2019
By Leila Steed21 June 2019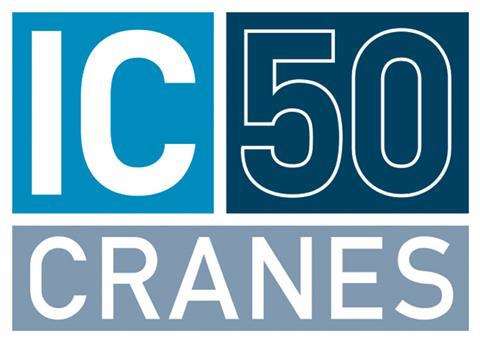 International Cranes and Specialized Transport has published its 2019 list of the world's 100 largest crane-owning companies.
Companies are ranked by their IC Index, calculated as the total maximum load moment rating, in tonne-metres, of all the cranes in a company's fleet.
The grand total IC Index value of all the companies in 2019 was 28,051,368 tonne-metres, up 0.57% on the 27,892,816 of 2018. Add to this the complete figures on the IC50 2019 and an interesting picture of the crane industry emerges, but what difference did the year make to crane companies' individual IC Index and how did they rank?
Top 10 largest crane companies in the world 2019
10. Weldex
Based in the UK, Weldex was founded in 1979 by the McGilvray family and its activities now range from crane rental to the manufacture and supply of rigging equipment. The company's 130 lattice crawler cranes equate to an IC Index of 480,500 and sees the company retain its number 10 position on the IC50 for the third year running.
9. Deep South Crane & Rigging
With worldwide services that range from bare crane rental to turnkey heavy lift and heavy transport solutions, Deep South's 2019 rating of 488,085 sees it move up from thirteenth place in 2018 to ninth place this year. Over the past year the American firm has invested heavily in its fleet, adding 36 more units and bringing its totals to 242 wheeled and 26 lattice cranes.
8. Buckner Heavy Lift Cranes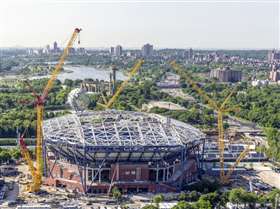 Over 70 years Buckner has undertaken projects that include the Mercedes-Benz Stadium and the Stennis Space Center Test Stands in the USA. Up one place on last year, Buckner is continuing its upward trajectory by shaking up the composition of its fleet. Despite now having three fewer crawler units, the company has increased its IC Index rating from 508,692 in 2018 to 555,421 this year.
7. Bigge Crane and Rigging
In operation for more than a century, 2019 sees the company move up one place on the IC50 Index. It's 724 wheeled mobile and 224 crawler units, crowned by a 1,000 tonne Liebherr LR 11000, give the US company an IC Index of 593,139. Bigge also made it onto this year's ACT100, published by ICST's sister magazine American Cranes and Transport. It lists the largest crane-owning companies in North America based on total fleet lifting capacity.
6. Sanghvi Movers
Indian company Sanghvi Movers has maintained its sixth place position on the IC50 for five years in a row. This year saw no change in the size of the firm's fleet, with its 312 wheeled mobile cranes and 298 lattice crawler units total an IC Index of 1,021,210 tonne-metres in 2019.
5. Lampson International
Another non-mover on the IC50 is Lampson International. Its fleet of 389 lattice crawlers and 69 wheeled mobile units, results in it matching its 2018 IC Index calculation of 1,255,693. The US company has streamlined its operations over the past twelve months. It has 18 depots and a workforce of 300 people worldwide.
4. Maxim Crane Works
Maxim takes the number four spot on the IC50 again this year. The US company, which also ranked on the ACT100 list, has 55 branches worldwide and an IC Index of 2,270,239. The total maximum load moment rating of its 505 crawlers and 2,715 wheeled mobile cranes also marks a 1,000,000 tonne-metres jump between fourth and fifth place on the IC Index.
3. ALE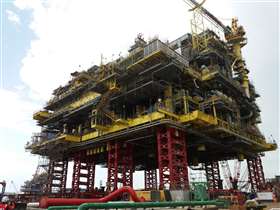 With a 2019 IC Index of 2,295,623, the ALE fleet's maximum load rating in tonne-metres is down on last year's IC Index of 2,385,630. Over the past year the company has added a total of 24 units to its fleet, including an AL.SK10,000. This brings ALE's total fleet numbers to 125 wheeled mobile telescopic cranes and 61 lattice boom cranes.
2. Sarens
Operating for more than 60 years, Sarens has more than 100 entities in 65 countries and deals in all markets from mining and wind to civil, offshore and nuclear. Having made some changes over the past year, its fleet now comprises 1,093 wheeled mobile telescopic cranes and 440 lattice boom units, with a 5,000 tonne SGC-250 as its largest crane. With a 2019 IC Index of 2,771,436, Sarens has now retained its number two ranking for more than six years.
1. Mammoet
Maintaining its 100% winning record, Mammoet's heavy lift and transport services have enabled it to become the biggest crane company in the world. It operates in numerous markets from petrochemical and nuclear to infrastructure, ports and mining. Crowned by a 5,000 tonne Mammoet PTC 200 DS ring crane, Mammoet's fleet of 136 lattice cranes and 528 wheeled mobile units result in an IC Index calculation of 2,850,000 tonne-metres. To view the complete IC50 Index click here, or download the June issue of ICST magazine.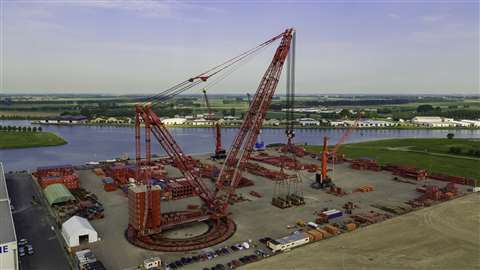 To view the biggest crane companies in the US ranked by total lift capacity on the ACT100, download the June issue of ACT magazine here.