Construction skills shortage in US 'threat to the industry'
By Andy Brown29 August 2019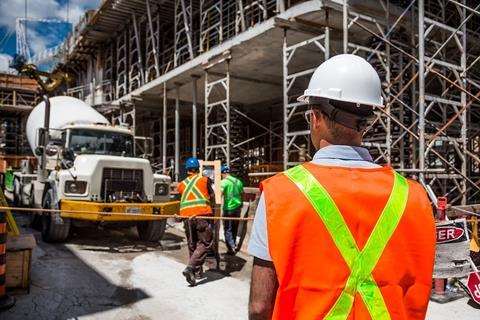 A new report has revealed that 80% of US contractors are finding it difficult to hire qualified craft workers (general construction workers) that represent the majority of the construction workforce.
The report of almost 2,000 survey respondents, released by Autodesk and the Associated General Contractors of America (AGC), revealed that 80% are having difficulty filling hourly craft positions, with all regions of the US experiencing similarly severe worker shortages.
"Workforce shortages remain one of the single most significant threats to the construction industry," said Stephen E. Sandherr, AGC's chief executive officer.
More than 70% of firms report that it will continue to be hard, or get even harder, to find hourly craft workers over the next 12 months, with contractors sceptical of the quality of the pipeline for recruiting and preparing new personnel. For example, 45% say the local pipeline for preparing well-trained and skilled workers is poor.
These labour shortages are prompting many firms to boost pay and compensation. Two-thirds of firms report they have increased base pay rates for craft workers, with 29% reporting that they are providing incentives and bonuses to attract these workers.
"Construction workforce shortages are prompting many firms to innovate their way to greater productivity," said Allison Scott, head of construction integrated marketing at Autodesk. "As the cost of labour continues to increase and firms look to become even more efficient, technology can enable better collaboration and ultimately lead to more predictable outcomes."
Scott noted that 29% of firms report that they are investing in technology to supplement worker duties. Approximately a quarter of firms report that they are using cutting-edge solutions, including drones, robots and 3-D printers.