Work to start soon on Las Vegas-California rail link
By Andy Brown02 September 2019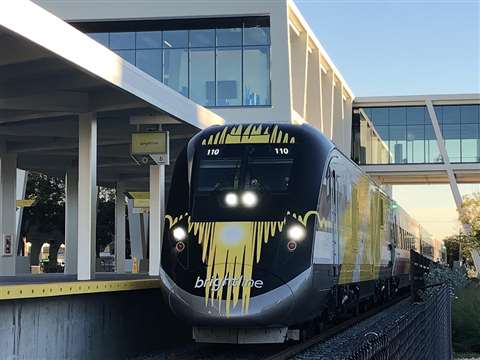 Construction of a US$4 billion rail link between Las Vegas and California in the US will begin next year, according to an announcement by Virgin Trains USA.
The line will run from the Las Vegas strip to Victorville, outside Los Angles. The line will be 298km and the trains could travel at 240km per hour, which would put the journey time at approximately 75 minutes.
Construction is due to start in early 2020 with the project expected to take three years to complete.
Virgin Trains USA said that 30% of the project had already been designed, although the company are still working on securing all of the necessary financing.
Virgin Trains USA announced a strategic partnership with the company Brightline in 2018. Brightline had previously been involved in an earlier iteration of the project that collapsed due to political pressure caused by the involvement of Chinese rail contractors in the project.