Singapore to remain world leader in infrastructure
By Andy Brown20 September 2019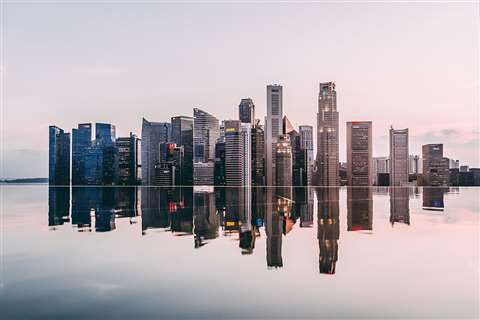 With the government set to continue to invest in the development of the country's infrastructure, particularly its transport networks, Singapore will remain a world leader in the quality of its infrastructure, according to GlobalData.
In total, GlobalData is tracking infrastructure projects in Singapore with a total value of US$95.2 billion, of which close to 80% comprises publicly funded projects. If all the projects in the current pipeline proceed as planned, spending could reach US$9.8 billion in 2020 and US$10.7 billion in 2021, with spending on railway projects accounting for 45% of the total.
The government aims to expand the length of the country's railway network, from 230km in 2018 to 360km by 2030, increasing the density and reach of mass rapid transit (MRT).
The two main MRT developments are the Cross Island MRT line (CRL1) and the Thomson-East Coast MRT Line (TEL).
The government also plans to build a new terminal at Changi International Airport by 2030, named Terminal 5, which will increase the passenger handling capacity from 85 million per year in 2018 to 135 million per year by 2030.
It will also involve the construction of three runway and tunnelling systems on a 1,080ha area, with a total investment of US$10 billion. Of the total investment, the government will directly fund around 70% of the project, with the remainder being provided by Changi Airport Group, which is held by the Finance Ministry.
Danny Richards, construction analyst at GlobalData, said, "The quality of infrastructure in Singapore is among the highest in the world, reflecting high levels of investment supported by years of political stability and general economic prosperity.
"Although the pace of growth in infrastructure spending in Singapore will slow to an annual average of 3.4% between 2019 and 2023 (below the average for the South-East Asia region of 7.1%), political stability and prudent economic policymaking in Singapore will continue to provide a basis of support for long-term infrastructure development."