CEA appointment to combat plant theft
By Leila Steed07 October 2019
The Construction Equipment Association (CEA) has appointed Clive Harris to act as a consultant as the association helps police in the UK form a new task force to combat construction and agricultural equipment theft.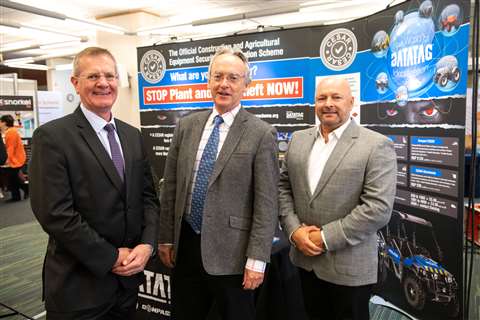 Based in the UK, CEA said Harris would help manage the relationship between the insurance sector, the police and other stakeholders as they work together to deliver the police task force.
A former Agricultural Vehicle Specialist for insurance company NFU Mutual, Harris was an insurer representative on the CESAR Review Committee, which supervised the work of the official plant marking and registration scheme, CESAR.
The CESAR Network maintains a database of over 320,000 construction and agricultural machines and operates a provides a 24-hour-1-day telephone line to support equipment owners and liaise with police when thefts occur.
Rob Oliver, CEA Chief Executive, said, "The opportunity for Harris to join 'Team CEA' was too good to miss. This comes at an important time in the run-up to the creation of a new police resource to build on the work of the old PANIU organisation which suspended operations earlier this year."
Keith Dolbear, Chair of the CEA's CESAR Review Committee, said, "Whilst the details concerning the formation of a new dedicated police unit are being worked through, the industry can continue to call on the expertise of the CESAR team.
The CEA, which announced the establishment of a new police task force earlier this year, said the new unit would complement the work of the Combined Industries Theft Solutions group and the CESAR Network.