Strong growth expected for offsite construction
By Andy Brown12 November 2019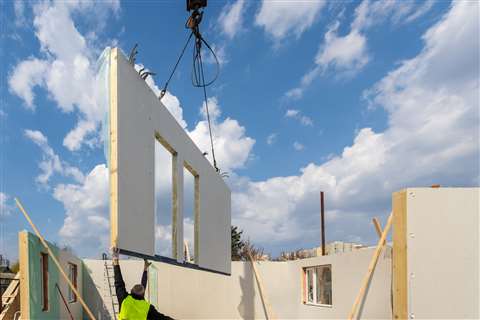 Growth opportunities in the global modular and prefabricated buildings market will result in this sector having a value of US$215 billion by 2025, according to a report from Frost & Sullivan.
A key factor behind the increased value in offsite construction will be the significant cost, labour and time savings offered. 
With a constantly evolving regulatory landscape, adopting more environmentally sustainable and regulatory-compliant construction practices will boost prospects and revenues in the more mature markets of Western Europe and North America. Frost & Sullivan's report expects the market to expand at a Compound Annual Growth Rate (CAGR) of 6.3% from 2018-2025.
"Despite increased construction costs from off-site construction, a net saving of up to 7% is possible because of shortened construction periods," said Prathmesh Limaye, senior analyst, chemicals & materials in infrastructure & mobility.
"In addition, prefabricated buildings are increasingly being perceived as sustainable solutions for construction projects due to a growing usage of materials, such as timber and aluminium composites, that are more energy efficient than concrete."
From a regional perspective, the recovering economies of Latin America along with high-growth markets of Eastern Europe, India, and Southeast Asia are expected to provide lucrative market opportunities.
From a competitor position, the market is highly fragmented with several regional and smaller suppliers with wide market coverage due to the relative ease of setting up a business in this sector. The industry is expected to experience consolidation with multiple merger and acquisition activities occurring in the foreseeable future.
Despite this growth, there are said to be factors holding back the modular and prefabricated sector. "Despite significant market expansion prospects, perceptions surrounding the high initial cost of construction and transportation, design rigidity, multiple stakeholder involvement, and lack of skilled labour are key factors slowing adoption rates and hindering market growth," added Limaye.