IAPAs entry deadline tomorrow
By Euan Youdale21 December 2019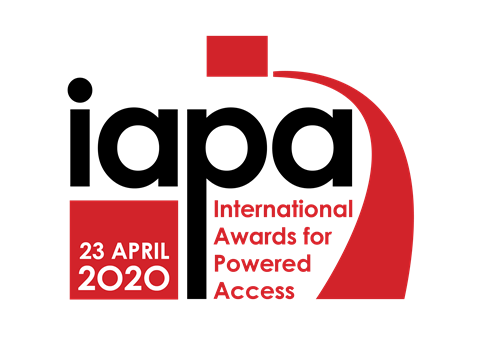 The deadline for entries to the 2020 International Awards for Powered Access (IAPA), is tomorrow, 22 January.
The final deadline follows a fantastic response from the industry. To date, nearly 100 entries have been received for the 2020 event, which is close to the all time record.
This year's IAPAs take place in London, UK, at the Millennium Gloucester Hotel Kensington, on 23 April. There are 12 award categories this year, ranging from new products and innovations to safety and training.
See the full category list below and be sure to enter before the 22 January

Now in its 12th year, the IAPAs celebrate best practice and excellence in the powered access industry, attracting around 450 industry professionals and providing excellent networking opportunities. The winners are decided by independent and impartial judging panel, comprising industry experts with longstanding experience in the business.
The judges
Erhan Acar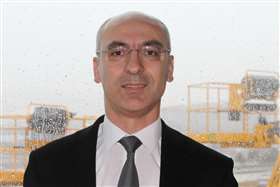 Acar, who has a degree in Mechanical Engineering and an MBA, has worked in various sectors as an engineer and service manager, as well as 12 years in the access industry. In 2007 he became after sales service manager for Acarlar Makine, which is a distributor for a range of access platform brands in Turkey and has a rental fleet. Since 2014, he has been general manager for Rent Rise, a pioneering rental company in Turkey.
Malcolm Bowers
Bowers joined the UK access industry in 1970 with Zip Up Hire, a division of Access Equipment. In 1978 he co-founded Access Rental, which was sold to Roskel in 1990, on which he served as board director until 1991. This business was bought by Nationwide. Bowers founded Myrefield Group, specialising in concrete products, in 1991. He sold all three companies in the group, which are all still trading today. In 1998 he formed UK AFI Uplift, leading to a management buyout in 2005. He then co-founded Lifterz in 2006 with his son, which has been acquired by Speedy PLC.
Ian James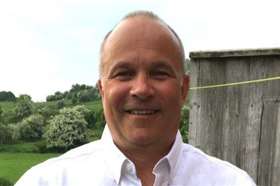 James started his career in the access industry with Benfords, in Warwick, UK, in the mid 1980's having completed a degree sponsored by the currency printers De La Rue. He progressed through area sales, district management to become general manager EAME for Grove Manlift. The last 20 years have been spent with Bronto Skylift in various sales roles predominantly looking after the UK distribution.
Norty Turner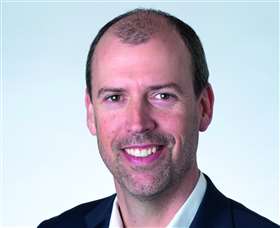 Turner is the president of IPAF and the SVP of Services and Advanced Solutions at United Rentals. He is responsible for expanding its businesses in areas such as servicing and management of customer fleets, training, and Advanced Solutions - in areas such as autonomous vehicles and wearable technology. He joined United after leaving Riwal in October 2018, where he was CEO for six and a half years.
Dan Vorsholt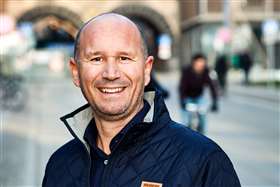 Vorsholt has been in the rental business since 1991 and for the last 23 years at GSV, the largest rental company in Denmark. With an engineering background, Vorsholt has been CEO at the company since 2008, and prior to that held a range of positions, including fleet management. For the last four years he has also been in charge of purchasing and integrating four Denmark-based rental companies into GSV, which has created its market leading position.
NON-VOTING chairman of the judging panel: Euan Youdale, editor, Access International.
Event organisers KHL's Access International and the International Powered Access Federation (IPAF), would like to thank the judges for taking part.The judges' meeting to decide the shortlist will take place in London, UK, in mid-February. The shortlist will be announced shortly after, with the winners announced at the awards ceremony.
The IAPAs represent the global access industry at its highest level and encourages all individuals and companies, big or small, that demonstrate best practice through their equipment or services to take part. Be certain to enter before the deadline: 12 December 2019.
IAPA 2020 Categories:
Access Rental Company of the Year
Contribution to Safe Working at Height
Digital Development Award
The IAPA Innovative Technology Prize
IPAF/Access International Lifetime Achievement Award
Product of the Year – Self propelled booms and atrium lifts
Product of the Year – Scissor lifts & vertical mast platforms (low level access, vertical mast booms, pusharound platforms, stock pickers)
Product of the Year – Vehicle mounted platforms
Product of the Year – Mast climbing work platforms/hoists
IPAF member companies and individuals only:
IPAF Training Instructor of the Year
IPAF Training Centre of the Year
Access Photograph of the Year Award
This award is sponsored by UK rental company Media Access Solutions (MAS), which will donate the €1000 prize: €750 for first place, €250 for second place.
Judges will be looking for a spectacular shot that highlights an important aspect of safety or dynamic use of access equipment. The award is open to everyone working in the access industry, although entries should not include pictures commissioned for PR and marketing purposes.
The deadline for Photograph of The Year entries is also 22 January, 2020