'Solid' quarter for Terex MP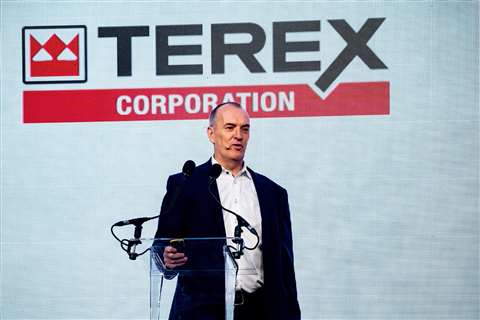 Terex Materials Processing (MP) has announced full year sales of US$1.37 billion for 2019, up from $1.32 billion for 2018.
While the company's fourth quarter sales were down by 10.2% to US$321.4 million when compared with the previous year, the company said it considered the period to have been a 'solid' quarter.
In the last three months of the 2019 Terex MP reached a global order backlog of $295 million, bookings valued at $352 million and achieved operating margins of 12%, despite what it described as 'challenging markets'.
Kieran Hegarty, president of Terex MP, said: "The MP team continues to expand its penetration into emerging markets for environmental and mobile crushing and screening equipment. Also, MP is well positioned heading into 2020 with its new product offerings."
Terex MP's financial results were released alongside those of parent company Terex Corporation.
The corporation reported a drop of 15.6% in its net sales for the whole of 2019, said its fourth quarter results had been driven by 'cautious customer sentiment'.
John L. Garrison Jr, Terex Chairman and CEO, said: "Our fourth quarter operating results were generally in-line with our expectations on lower revenue and reflect continued challenging global market conditions for industrial equipment."
He added, "In 2019, we focused on safety, strengthening our balance sheet and investing in our products, manufacturing capability and parts and services. Despite the current industrial equipment market challenges, the longer-term outlook for our businesses remains healthy and points to a promising future for Terex."