Reassurance about Coronavirus at ConExpo
By Thomas Allen26 February 2020
In the latest statement issued by the organisers of this year's ConExpo about the Covid-19 Coronavirus, they have suggested that its effect on the exhibition will be minimal and in their preparations for the show the top priority is the health and safety of all participants.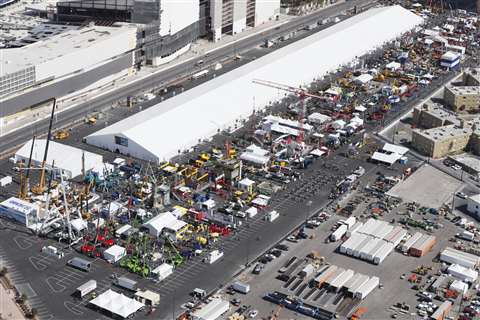 As planned, ConExpo 2020 will be opening in less than two weeks, on Tuesday 10 March, and running until Saturday 14 March in Las Vegas, US.
The organisers are in contact with the Southern Nevada Health District, who have given assurance that there have been no known cases of Covid-19 in the area. In addition, all 11 Las Vegas airports have screening protocols in place.
With regard to delegates, a number of Chinese registrants have cancelled their travel plans due to travel restrictions, along with some visitors from Italy and Korea more recently.
The organisers are anticipating registrants from the affected countries to be further impacted. But with that said, it has been reported that the numbers for advanced registration have exceeded the 2017 figures, with more than 130,000 delegates expected to attend.
The organisers have also confirmed that no major exhibitors have cancelled, and all the exhibitors are expected to be set up in time for the show's opening on Tuesday 10 March. Cancellations have been limited to China-based companies without US operations.
Finally, the organisers have advised everyone to make responsible decisions and stay at home if they are unwell.
ConExpo's Show Management team has resources dedicated to the provision of quick responses to injuries related to Covid-19.
Attendees and exhibitors with questions or concerns are encouraged to e-mail the response team at customerservice@aem.org.
More information can be found on the ConExpo website here.