Sinoboom seeks US partners
By Euan Youdale13 March 2020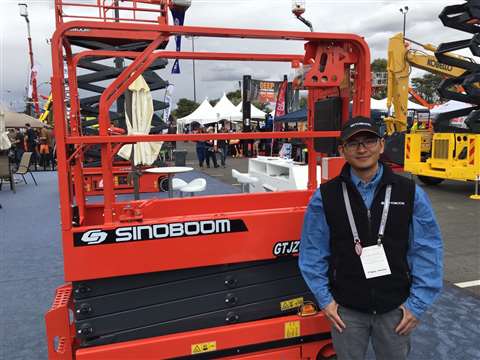 China-based Sinoboom is making a move into North America and is in search of a partner based in the US.
Charlie Li, regional manager in North America at Sinoboom, said the company has major ambitions and in five years' time would like to be one of the largest OEM's in the continent.
The North American division is based in Katy, Texas, which acts as an equipment depot and provider of spare parts. Li said as the company aims to establish more branches in the North, West and East of the US and in two or three years would add assembly capabilities. In addition, Sinoboom is searching for distributors around the country.
The aim to partner with an existing OEM in the country could take a number of forms, including partial acquisition and Li explained that Sinoboom was now in talks with potential partners. "It will be a good way of developing the market quickly," he said.
Sinoboom is in a similar situation to a number of other China-based MEWP manufacturers that have serious ambitions for growth in North America but have only just entered the market. Similarly, Sinoboom already has some products that meet US ANSI standards, particularly slab scissors. It also has two or three boom lifts ready for sale in the market. However, the range for North America will grow quickly, says Li, to include more boom lifts and rough terrain scissors. "It is a challenging market but we have confidence because our products are good," Li added.