JLG takes action on COVID-19
By Euan Youdale23 March 2020
JLG is suspending production in Northern America and Europe, while ramping up manufacturing in China.
The company said it plans to shut down manufacturing operations in the US and Mexico from 30 March to April 10 April, with plans to reopen 13 April. In France, the manufacturer's operations will discontinue until 6 April.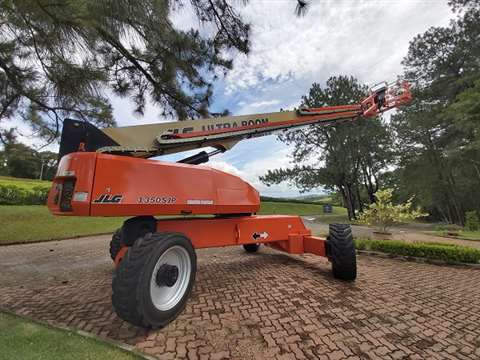 Its manufacturing plant in China, however, is in full operation and is increasing production to meet global capacity targets. Its Romanian plant also remains open but with limited capacity. JLG's parts distribution, service and call centres remain open.
Wilson R. Jones, Oshkosh Corp president and CEO, said, "A number of access equipment customers are modifying their delivery requirements. In response to these requests and expected demand levels as well as supply chain constraints, we have decided to suspend access equipment production in North America on March 30 with current plans to resume production on April 13. We have also taken similar actions in our European facilities.
"JLG and Jerr-Dan team members will continue to support their customers with aftermarket parts and service as essential field operations remain open."
"While COVID-19 is also impacting our Defense, Fire & Emergency and Commercial segments, we continue to use CDC recommended safety procedures across the company and production continues in those segments at this time.
"We are proud to build and supply essential equipment that supports critical business operations and helps ensure the safety and health of citizens and the economies where we do business".
JLG said its parts distribution warehouses remained fully open and said it would "continue to strictly abide by any local government requests related to business closures and implement any requested preventive health measures."
JLG added; "We have limited service technician travel in an effort to keep our team and yours healthy and safe. At this time, technicians will only be dispatched for service calls deemed critical."
The company said the safety and wellbeing of its team members and customers was its top priority. "As an organisation, we have taken many preventive measures to limit the potential spread of the virus and mitigate the impact."
This includes increased cleaning frequency of high-touch areas in its facilities, regular communications to team members as a reminder to follow guidance from the Center for Disease Control (CDC), and cancelled or rescheduled company events, with limitations placed on global and domestic business travel.
The company has also implemented staggered work shifts and work zones to limit the spread of germs, as well as instigating a quarantine period of 14 days, following the completion of any business-related or personal travel to areas of concern and is educating team members on social distancing.