Zeppelin sees demand rise for some equipment
In Germany, Zeppelin Rental's main country of operation, demand for rental equipment has remained stable and even increased for certain types of equipment as customers try to complete projects more quickly before construction sites are potentially shut down.
Similarly, in Slovakia, the Czech Republic and the Nordic countries, construction activities are largely uninterrupted.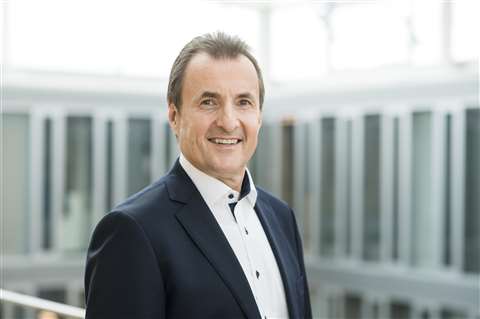 However, construction work in large areas of Austria was halted last week.
Zeppelin Rental's depots remain open, and its supply chains and logistics were said to be in good working order.
Peter Schrader, Managing Director and Chief Operating Officer (COO) of Zeppelin Rental, said, "We are aware that this situation may change at any time due to the highly dynamic development of the coronavirus (Covid-19).
"To enable us to appropriately and rapidly react to this constantly changing situation, we have created specialised crisis committees and are in close correspondence with our operational units."
Zeppelin Rental has also seen an increase in demand for some equipment types, such as construction site safety, modular space, sanitary systems and access control from public authorities, healthcare and industrial clients.
Schrader said, "We will make every effort to keep up our services in these challenging times and to serve our customers, especially in the vital sectors, as best as possible.
"However, the current situation requires solidarity, flexibility and cooperation from all of us. We all have a shared responsibility to prevent the virus from spreading and to protect the health and well-being of our employees, families and fellow humans."
Zeppelin Rental has introduced strict hygiene standards as well as shift work and mobile working, wherever possible. It has also suspended customer visits to reduce social contact to a minimum. Clients are invited to contact staff via phone, e-mail or website.
Schrader said, "The coronavirus and its extensive effects on the global and local economies is a huge challenge for our business activities.
"Thankfully, we have been extremely successfully in recent years. We are a healthy and financially strong company. To safeguard our financial position, we have already implemented an economic action plan and will continue to monitor our business performance closely."