Metso: Chinese factories now at 'normal capacity'
By Andy Brown31 March 2020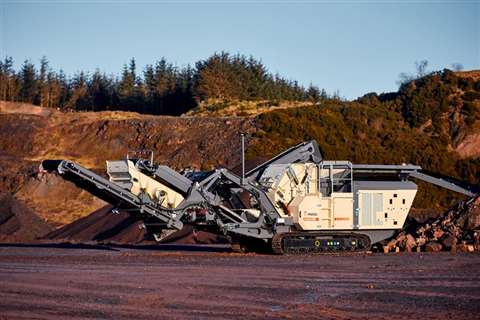 Global mining, aggregates and recycling company Metso has announced in a statement that the Chinese factories it uses were successfully restarted in February and are now running at a normal capacity.
In a statement the company added that, "The order intake from China in the first quarter is estimated to be on the planned level, while sales in China will be lower than planned, having a minor impact on Metso's financial performance."
The company said that worldwide measures to limit the spread of COVID-19, such as self-isolation, are impacting Metso's field operations.
The statement highlighted that operations have been particularly affected in India, Peru and South Africa and, if prolonged for several weeks, the restrictions could have a wider affect on the company's supply chain.
Metso said that it continues to focus on the safety of its personnel and customers, as well as leveraging its global operations in order to ensure continuation of its own and its customers' operations.
The company added that due to market uncertainty caused by COVID-19 it has cancelled its market outlook statement dated February 6, 2020. The market development in January and February 2020 was said to be in line with the outlook statement, but uncertainty caused by the measures to globally fight against the spreading of Coronavirus has increased towards the end of March.