AGC reports collapse in US demand
By Murray Pollok02 April 2020
Associated General Contractors of America (AGC) said conditions for contractors had deteriorated rapidly since February and called on Congress to urgently pass measures to boost infrastructure, compensate firms for delayed federal work and provide pension relief.
Stephen E. Sandherr, AGC's chief executive officer, said; "The pandemic is prompting a collapse in demand for commercial construction, putting tens of thousands of jobs at risk.
"Congress and the administration must do more to make sure that efforts to flatten the curve don't flat-line this industry and its millions of jobs."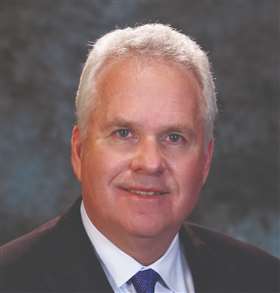 The association reported on 1 April that newly released federal data showed that construction spending in February increased 6% year-on-year, with gains in both residential and non-residential sectors.
Ken Simonson, the association's chief economist, said; "Together, the rate in the first two months of 2020 represents a high-water mark immediately before government officials ordered widespread business closures and project owners cancelled or halted work on their sites.
"The survey we conducted March 23 to 26 found that 39% of the more than 1600 respondents said they had been directed to stop work on one or more projects." Simonson added that 45% of respondents reported project delays or disruptions.
"When projects shut down, jobs are lost not only in construction but also in a host of other industries, ranging from quarries to manufacturers, and truckers to professional services," he added.
"Investing in infrastructure now will bring these jobs back sooner and will buy a lot more construction while fuel and materials costs are low."