Construction growth for 2020 forecast at just 0.5%
By Andy Brown03 April 2020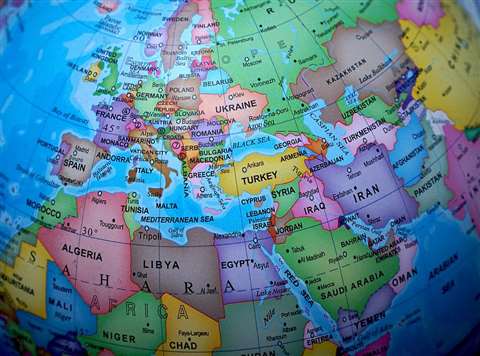 The forecast growth for the construction industry in 2020 has been downgraded to 0.5%, according to a GlobalData report.
Prior to the outbreak of COVID-19 the data and analytics company GlobalData had predicted that the global construction industry would see growth of 3.1%, up from 2019's 2.6%.
The current forecast assumes that the outbreak is contained across all major markets by the end of the second quarter; at the time of writing, this is not a certainty.
The forecaster said construction in Western Europe was set to shrink by 1.9% this year, with the construction industry facing "severe disruption" and commercial construction in sectors like hospitality and tourism likely to come to a complete halt due to a lack of financing.
GlobalData's worldwide forecast also assumes that, following the containment, conditions would allow for a return to normalcy in terms of economic activity and freedom of movement in the second half of the year.
The report also draws a distinction between advanced and emerging markets, with construction growth in emerging regions halving to just short of 2% this year before rebounding to 5% in 2021. In advanced economies it is forecasting a contraction of 1.5% this year, followed by a 2.0% increase in 2021.
The report does state that there will be a lingering and potentially heavy impact on private investment owing to the financial toll inflicted upon businesses and investors across a wide range of sectors.
According to the report, "Governments and public authorities will likely be aiming to advance spending on infrastructure projects as soon as 'normality' returns so as to reinvigorate the industry. This will be spread across all areas of transport infrastructure and energy and utilities.
"With interest rates falling to record lows, borrowing costs will be at a minimum, but the success of government efforts to spend heavily on infrastructure will be dependent in part on their current financial standing.
"Moreover, with most governments prioritising cash hand-outs, particularly to the economically weaker segment, their capability to invest in the infrastructure segment is likely to be constrained, especially in countries with high debts."