Steinexpo to 'take place as planned'
Germany's Steinexpo exhibition, scheduled for the end of August, is set to go ahead despite Coronavirus, with the event website saying that "preparations are in full swing".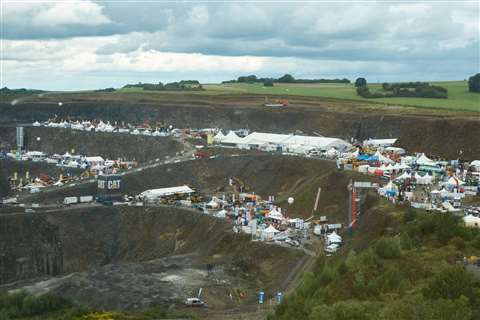 Hundreds of trade shows in Germany have had to be cancelled or postponed due to the pandemic in recent weeks, while outside the country construction, demolition and recycling events such as Samoter in Italy and Hillhead in the United Kingdom have been rearranged because of the virus.
However, a COVID-19 status update for Steinexpo dated April 15 says: "According to current knowledge Steinexpo 2020 will take place as planned from August 26 to August 29."
Now in its 11th edition, the exhibition is a showcase for the raw materials and building materials industry and attracts exhibitors including construction machinery manufacturers, mineral processing technology systems suppliers and service providers.
It takes place in Homberg/Nieder Ofleiden and attracted more than 50,000 visitors to the previous event in 2017, including almost a quarter from non-German speaking countries.