Mexico: 2,400 construction companies at risk
By Cristián Peters23 April 2020
Mexico has extended until May 30 the social distancing measures to mitigate the coronavirus epidemic, spelling bad news for the country's construction industry.
According to the Mexican Construction Chamber of Commerce (CMIC), about a fifth its 12,000 members are at risk of closing permanently due to the halting of construction and building work. They are mainly small and medium-sized companies located in the states of Nuevo León, Quintana Roo, Baja California Sur, Yucatan and Mexico City.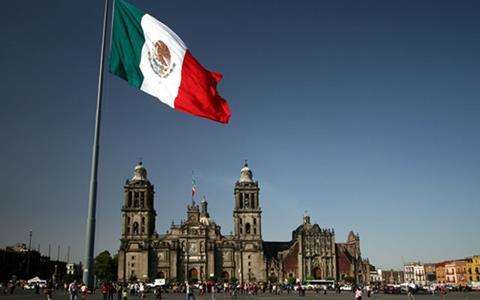 Between March 13 and April 6, almost 19,500 construction workers lost their jobs, and CMIC President Enríque Leal, said this figure be 25 times larger by the end of the month.
According to Leal, 80% of the businesses in the sector are very small, with between two and 10 employees, and will not have cash reserves to face the crisis; "Today we have no way to face this event because the companies we represent are mostly micro small and medium sized companies."
Mexico's construction sector was not in a strong position to face the crisis. According to the National Survey of Construction Companies (ENEC), the industry has faced 19 consecutive negative months.
The sector contracted by 6.9% last year and data from the National Institute of Statistics and Geography showed that the volume of construction work generated in January 2020 - the main indice for tracking activity levels - fell by 15.6% compared to January last year.