Vinci reports gradual resumption in France
By Murray Pollok24 April 2020
Vinci reported a "very gradual" resumption of construction activity in France following the lockdown, while elsewhere the environment is more favourable with some countries like Germany seeing almost normal levels of activity, reported the company in its first quarter results.
The group said the pandemic continued to have a serious impact on its business and anticipated a "pronounced decline" in revenues over the next few months.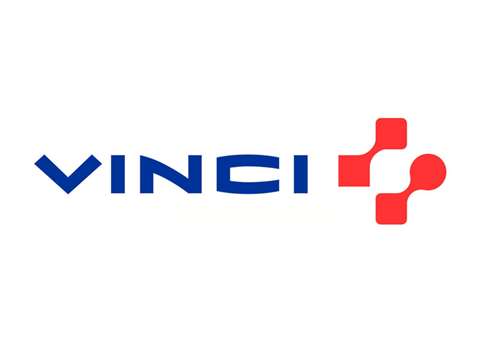 "The pandemic is having a significant impact on the activities of all Group business lines, in both Concessions and Contracting", said Xavier Huillard, Vinci's Chairman and CEO.
"In contrast to the situation in France, where a large number of projects have had to be put on hold, the picture in other countries is more varied and it has been possible to continue operating in many countries, to varying extents depending on the businesses involved.
"In these circumstances, we expect a pronounced decline in the Group's revenue in the next few months."
Overall, Vinci's contracting businesses - which include Vinci Construction, Eurovia (transport and road maintenance), Vinci Energies (power and utilities) and Vinci Immobilier (housing) - saw a 0.3% decline to €7.96 billion for the three months to 31 March.
Vinci Construction reported a 4.7% fall in revenues to €3.1 billion in the quarter. There was a sharp fall after mid-March following the lockdown in France which closed "most" of its projects. Revenues in France – which represents half the division's business - declined by 9.5% in the period. Vinci said activity outside France continued to a varying extent depending on location.
Its road and transport maintenance business, Eurovia, reported a 1.5% decline to €1.67 billion, with activity in France down 10.3%, contrasting with business levels "close to normal" in Germany and the US.
Vinci Energies, which focuses on power and utilities, fared better because of its status as essential infrastructure. Revenues for the quarter were up 5.1% to €3.17 billion, with France hit but more normal activity in Germany, Scandinavia and Switzerland.
Huillard said; "After a strong start to the year, continuing the trend seen in 2019, Vinci's business levels have been seriously affected by the measures introduced around the world to stem the spread of Covid-19, particularly in France after lockdown measures were introduced on 17 March.
"Vinvi companies are focusing on resuming activities that have been shut down as soon as the health and regulatory situation allows. In doing so, they will abide, in France, by the public health advice prepared by professional organisations and validated in early April by the country's Ministry of Labour and Ministry for Solidarity and Health."
"With the measures we have taken and the financial resources at our disposal, recently bolstered by the arrangement of additional bank facilities, VINCI is well equipped to get through this major, unprecedented crisis.
"Looking further ahead, we are confident that we will bounce back strongly given our record order books and highly responsive operations, made possible by our decentralised organisation."