Ashtead revenues drop, fleet stabilises
By Euan Youdale27 April 2020
Ashtead Group, owner of Sunbelt Rentals, has released an update about the impact of Covid-19 on the business, showing revenue declines from mid-March, followed by modest improvement of fleet on rent from 10 April.
The North America and UK-based rental company said at the time of its third quarter results on 3 March, it was trading in line with expectations, which continued through the second week of March with limited impact from the consequences of the pandemic. However, the company added, "Since the middle of March, the unprecedented action taken by governments and the private sector to contain the virus has resulted in adverse conditions within the group's end markets."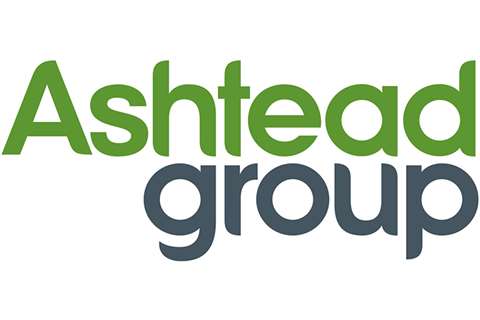 Rental-only revenue for Sunbelt US in March was 2% higher than the previous year, while April's US rental-only revenue is expected to be 15% lower than April 2019. Broken down, it means the general tool business is likely to be 18% down on last year, while the broader based specialty businesses are expected to be 9% up, consistent with their performance in March. The reduction in the general tool business is driven by declines in volume rather than rental rates, said the company.
However, it added, "Since 10 April, we have seen the level of US fleet on rent stabilise and show a modest improvement. This positive trend follows a period of consistent decline over the previous four weeks. This recent trend in fleet on rent is similar in our UK and Canadian businesses." Given these trends, the group expects underlying profit before tax for the full year financial year to be £1,050 million $1,304 million).
In early March Ashtead took action to optimise cash flow, reduce operating costs and strengthen liquidity. They included reducing planned capital expenditure for the financial year to £500 million ($621 million) from the initial range of £1.1 ($1.37) to £1.3 ($1.61) billion. All current and prospective mergers and acquisitions were cancelled, which had amounted to £537 million ($661 million) for the last 12 months (LTM) leading up January this year, while the share payback scheme was paused, new hires were frozen and a range of other operational costs were reduced.
From 24 April, the Group has accessed an additional $500 million in credit, increasing the facility to $4.6 billion, allowing an increased availability of $2.1 billion.
With few exceptions, the group said locations in the US, UK and Canada remained open and active and was designated as an essential business supporting government, medical and private sector projects and infrastructure related to Covid-19.
On the subject of jobs, the group said a skilled workforce was key to success in the future, therefore, no team members have been made redundant and there is no plan to seek assistance from the UK government's Coronavirus Job Retention Scheme.
Brendan Horgan, group chief executive, commented, "We are grateful for and extraordinarily proud of our team members who continue to respond as essential service providers during a time when our communities are in need. All levels of the organisation have quickly adapted our operations to continue servicing our customers while keeping our leading value of safety at the forefront of all we do.
"Looking forward, I am certain the swift actions we took during these unprecedented times and the strength of our balance sheet will serve the group well. These factors, when combined with the diversity of our products and end markets, contribute to the strength of our long-term business model and put the Board in a position of confidence to look to the coming financial year as one of strong cash generation and strengthening our market position."