CECE survey paints bleak picture
By Murray Pollok29 April 2020
The latest survey by CECE (Committee for European Construction Equipment) paints a bleak picture of the region's construction equipment market, with 61% of OEMs reporting significant reductions in production and a further 15% at zero production.
The survey – conducted between 23 and 27 April – shows that OEMs are facing a customer base severely impacted by the crisis, with OEMs reporting only 5% of contractors working fully, and just 20% of dealers and 11% of rental companies operating at full capacity. The proportion of customers not working at all remains low – less than 5% in the case of both contractors and dealers – but it was a significant 15% of rental companies.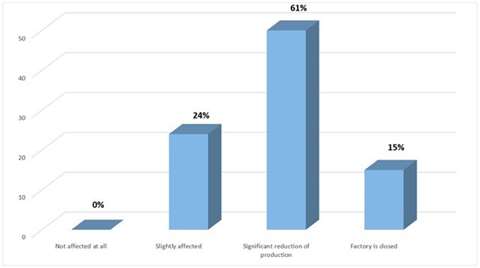 CECE said; "In all categories of the CECE flash survey on Covid-19, there is an evident deterioration of the situation compared to last month's and the current focus on market demands is a powerful warning sign that the worst is yet to come for the industry."
In terms of sales expectations for the year, 60% of OEM respondents expect a decrease of between 10% and 30%, with a further 25% forecasting a fall of more than 30%. Some 12% are expecting falls of up to 10%.
Manufacturers also reported on the levels of employment in their businesses, with almost half reporting that less than 50% of their normal workforces were in place. Just short of a third said that 70-100% of their workers were active, and 22% reported between 50% and 70% of employees working.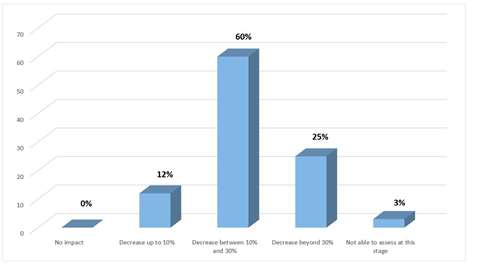 Two thirds of inactive workers are being supported by temporary government measures.