JCB ready for market return in South America
By Cristián Peters29 April 2020
JCB's plant in Sorocaba, Brazil, is starting to return to normal following three weeks of suspended operations, according to José Luis Gonçalves, JCB president for Latin America.
In addition to the temporary shutdown of the factory, the company moved towards home working for those in higher risk groups, and those who were able to work at home. "For example, in Panama, Argentina, Chile and Mexico, where we have people on JCB operations or JCB people working, they no longer needed to go to the offices and they stayed at home working," said Gonçalves, speaking to KHL magazine Construction Latin America. "Today more than half, almost 60% of all administrative staff work, from home."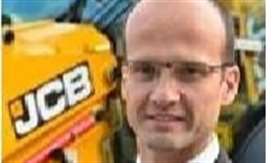 In Brazil there was no forced national quarantine, unlike in other countrries in the region, and of the 26 states some were more flexible in relation to isolation and social distancing. "In practice, this means that there are states that are operating normally, with a large part of their businesses and economic activities, industries and commerce open; and there are states that closed everything; shopping centers, restaurants, bars, and therefore also other industrial commercial activities, including factories," he explained.
In the state of Sao Paulo, where the JCB plant is located, there was a quarantine. However as a manufacturer of construction and agricultural machines, JCB was considered an essential industry. Although the company decided to stop for three weeks, Gonçalves said "we never stopped after-sales support. Here in Brazil, many of the dealers, the after-sales area, technical support, as well as the shipment of spare parts, continued to operate."
The factory stoppage, as well as the current operating procedures to prevent contagion, will undoubtedly affect the delivery and sales of machines. "But we stopped at the same time as many of the countries stopped, so that caused demand to drop significantly," he said.
Business in the region is clearly slower today, and there is great uncertainty as to when it will return to normal. "We are very clear that despite the pause we are going through, construction, and especially infrastructure, will return. And they must do it with great speed because governments understand that construction is among the sectors that can have the quickest impact on GDP", said Gonçalves.
He added; "To be honest, we don't know when it will come back, because there is a different situation from country to country; the infection curve and the number of deaths, and the containment measures. But it will return, and each country will do so according to its own dynamics and situation.
"Having said that, we are preparing for it in a very practical way: we continue to receive materials to produce, we continue with customer orders that were postponed, and we know that we must have a resumption curve. It will be necessary to see and understand the curve, once again, of each country, because their times and speeds will be different.
"But yes, we are prepared to meet the demand of all Latin American countries when it returns. Because the truth is that we have a large number of components here, a good group of people to work on them, and can deliver machines to our distributors and our customers".