Steinexpo postponed until 2021
Germany's Steinexpo exhibition has been postponed until 2021 less than two weeks after an announcement that it was to take place this year as scheduled.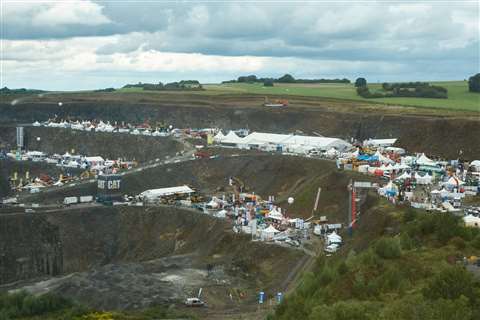 The quarrying and building materials show, which was planned for August 26 to 29, was due to take place at is usual venue in the state of Hesse in central Germany.
However, the Hesse state government has ratified a federal ruling that large scale events are banned until at least August 31 due to the Coronavirus pandemic.
Organiser Geoplan took the decision to postpone to 2021, rather than trying for an alternative date later this year, with the agreement of exhibitors and trade associations.
The exhibition has taken place every three years since 1990 in the Nieder/Ofleiden stone quarry, and attracted more than 50,000 visitors to its most recent event in 2017.
New dates for the 11th Steinexpo will be announced in due course on its website at www.steinexpo.eu