Mick George lands Magna Park project
United Kingdom-based construction specialist the Mick George Group has been awarded a multi-service package of works – including demolition – at the Magna Park logistics centre in the English midlands.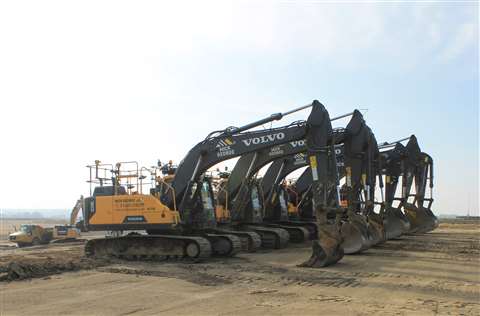 The contract, with leading warehouse and distribution park developer Gazeley, is said to be worth around £20 million (US$ 28 million).
Through various initiatives, the scheme seeks to expand the existing 836,000 sq m (nine million sq ft) of floor space to 1.48 million sq ft (16 million sq ft) in the coming years.
Development has begun on three speculative logistics and distribution units totalling 48,800 sq m (525,400 sq ft) which will be available for occupancy in the autumn, with a further 69,350 sq m (746,500 sq ft) subject to planning permission.