H&E feels pressure of Covid-19
By Thomas Allen11 May 2020
US-based rental company H&E Equipment Services has seen its first quarter 2019 financial results negatively impacted, first by poor weather and softer demand, and then by the Covid-19 pandemic, though its depots have remained open.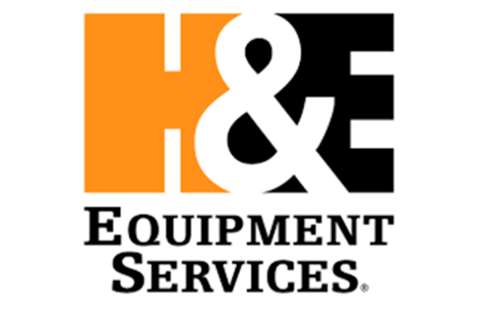 The company's CEO and President Brad Barber, said, "The economic impact of Covid-19 has been pervasive across the markets we serve, resulting in project delays and cancellations, which have created significant pressure on rental fleet utilisation that has continued into the second quarter."
Designated an essential business, H&E Equipment has kept its depots open, but the company said it has been following CDC (Centre for Disease Control and Prevention) and WHO (World Health Organisation) safety recommendations.
Total equipment rental revenues declined by 0.9% year-on-year, or $1.6 million, to $175 million, and gross profit on total rental revenues decreased by 7% to $72 million.
Average time utilisation, based on original equipment cost, was 64%, compared to 70% in the first quarter of 2019.
Average rental rates decreased 0.4% year-on-year, and dropped 1.9% sequentially.
Barber said, "Demand in our end-user non-residential and other construction markets in January and February of this year was slightly softer than our expectations, pressuring physical utilisation.
"Wet weather was an added headwind during the quarter across a large portion of our operating footprint. In March, weather improved, but the economic realities of Covid-19 began to emerge and additional pressure became evident in our end-user markets."
H&E Equipment's total revenues were down 8.8% to $286 million, compared to $314 million in the first quarter of 2019.
Most of this decline was attributed to a 47.8%, or $28 million, decrease in new equipment sales as customers began to delay purchases due to the uncertainty surrounding the Covid-19 outbreak.
Adjusted EBITDA (earnings before interest, taxes, depreciation and amortisation) fell by 1.7% to $99 million, compared to the equivalent quarter in the previous year.
Barber said, "The ongoing and evolving Covid-19 pandemic and related governmental restrictions, such as stay-at-home orders, present unprecedented challenges for all of us in 2020.
"We remain focused on managing our business for long-term success and driving value for our stockholders. We have a solid balance sheet and ample liquidity. We are confident in the talent we have at all levels in our company to see us through the difficulties presented by Covid-19."