US construction lost almost a million jobs in April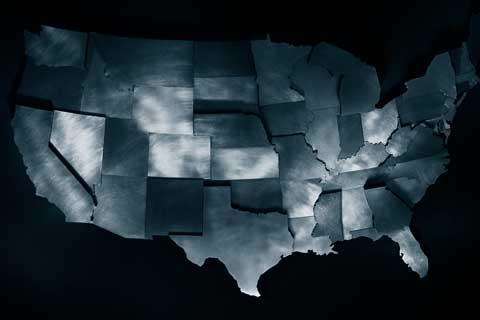 Construction employment declined by 975,000 jobs in April according to the results of a survey by the Associated General Contractors of America (AGA) and data from construction technology firm Procore.
The AGA says that the new economic data emphasises the need for new federal measures to help the construction industry recover, including infrastructure funding.
A recent AGA report showed that a large share of US construction firms promptly received loan funds under the new Paycheck Protection Program, enabling many of them to hire or retain employees.
However, longer-term recovery measures, like new infrastructure funding and establishing a recovery fund, are said to be needed.
"Today's jobs report, our new survey results and Procore's data make it clear that the construction industry is not immune to the economic damage being inflicted on our country by the pandemic," said Ken Simonson, the association's chief economist.
"Without new federal help, it is hard to see a scenario where the construction industry will be able to recover any time soon."
At the time of writing, there were 1.4 million confirmed cases of Covid-19 in the US, with 83,000 deaths. US states have different approaches and different regulations in place regarding 'lockdowns' although construction has generally been deemed 'essential.'