Engineering training at Haulotte
By Euan Youdale14 May 2020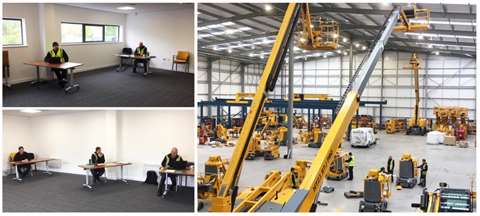 Haulotte UK is making use of the time available during the Covid-19 crisis, to provide its workshop engineering teams with fully comprehensive internal training. This inculdes courses covering repair and maintenance on a range of Haulotte equipment, and the teams were able to complete all courses while complying with the UK governments guidance on social distancing measures and best practice protocols.
Severall of these courses were run during April and more are planned for May to ensure the UK teams are fully trained on operation and fault diagnosis on a broad range of products.
"Our internal program includes theoretical and practical training. This is the perfect occasion for our staff to acquire complementary and additional skills. Training is a step towards the development of our subsidiary's performance," said Natalie Reynolds, General Manager at Haulotte UK.