Coronavirus webinar: Meet the panel
Demolition and Recycling International's free "Demolition after Coronavirus" webinar takes place next Wednesday, June 3, at 3pm UK time.
It is the biggest issue in the industry, and these are the people who will tackle it.
David Darsey is managing director of the demolition division of the United Kingdom-based Erith Group. He has worked at Erith for more than 30 years and has helped grow the division into one of the world's largest demolition contractors. David is an honorary life president of the UK's National Federation of Demolition Contractors and a past president of the Institute of Demolition Engineers.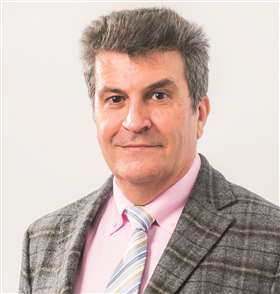 Francisco Cobo became president of the European Demolition Association in 2018 and has been involved in the construction sector since the 1970s. He manages legal and international relationships for the Spanish deconstruction, demolition and waste management company Deltapunt.
Martin Krupicka is president and CEO of the Brokk Group, the Sweden-based leading manufacturer of remote-controlled demolition machines. He has been with the group since 2009 and has a MSc in Engineering from Linkoping University and a MBA from Harvard Business School.
The 45-minute long discussion will focus on the challenges faced by demolition contractors, equipment manufacturers and end users, as well as how the pandemic might bring about new working practices. There will also be an opportunity for audience members to submit questions for the panellists.
If you are not already signed up for the event, you can register for the Demolition after Coronavirus webinar here