Kubota launches sustainable mini excavator
By Thomas Allen05 June 2020
Japan-based equipment manufacturer Kubota has launched its new KX042-4α mini excavator to coincide with World Environment Day.
Described by the company as the most environmentally friendly excavator in its class, the KX042-4α is an update to the existing KX042-4 model, with improvements that reduce emissions and enhance operator comfort. It is available across Europe.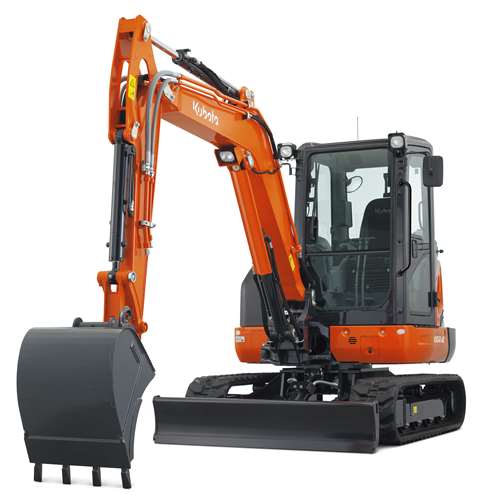 Glen Hampson, Business Development Manager for Construction at Kubota UK, said, "Our focus at Kubota is to help our customers overcome many of the barriers they face in today's complicated industry.
"The KX042-4α will do just this, with a powerful and reliable engine and the versatility you need for every job on the worksite.
"What's more, the Stage-V compliant engine and improved DPF [diesel particulate filter] will reduce emissions and increase the overall sustainability of the machine, which is a key priority across the industry."
The machine comes fully Stage-V compliant. It incorporates an updated DPF system that has both a Particulate Filter and Diesel Oxidation Catalyst (DOC), and now enables increased intervals between regeneration and longer service life, according to Kubota.
Aside from ensuring cleaner exhaust emissions, the improved DPF system was said to reduce maintenance by increasing the service intervals for both the regeneration filter and ash cleaner.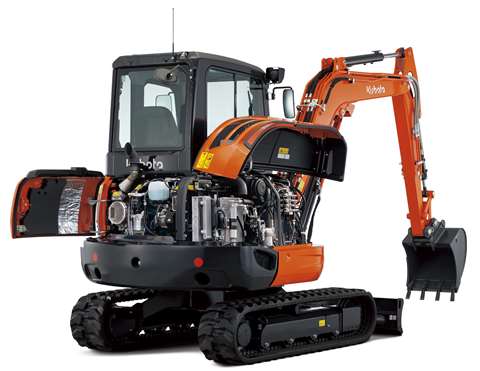 Also, the auto idling system on the KX042-4α helps to save fuel. When the control levers are in neutral for more than 4 seconds, the engine rpm automatically idles. Then, when any of the control levers are moved, the engine rpm immediately returns.
This feature reduces both noise and exhaust emissions, making the updated machine particularly suitable for urban environments.
Other enhancements include a suspension seat, designed to keep users comfortable for longer.
The machine also comes with a spacious cab that has a wide entrance.