Third of Speedy's workforce still on furlough
By Thomas Allen08 June 2020
A third of Speedy Hire's workforce remains on furough as the UK rental company reported trading activity steadily improving through May and June. Revenues were down 35% in April year-on-year and improved in May and early June, with sales for the week ended 5 June 17% lower than the same period in 2019.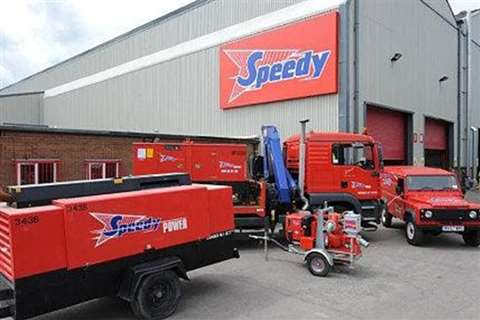 Speedy also announced that its group finance director Chris Morgan is to step down on 31 July 2020. The change coincided with a separate trading update in which Speedy said its training business Geason received in April a claim from a funding agency alleging poor financial controls and overpayments of up to £2.6 million for a three year period beginning in August 2017. Speedy said it was investigating the claim.
Geason was acquired by Speedy for £9 million in December 2018 and accounts for approximately 2% of revenues.
In the trading update Speedy said group revenues in April were down 35% on the same period in the previous year because of reduced activity and suspensions of rental contracts brought about by Covid-19. At the peak in April Speedy furloughed approximately 50% of its UK and Ireland workforce, and a third - about 1,200 employees - remain on furlough.
As the Covid-19 crisis began to unfold, Speedy took action to manage revenues, contain costs and preserve cash. Citing a strong balance sheet and substantial unutilised banking facilities, Speedy said it remains confident that it can operate within its existing debt facilities and covenant tests during a prolonged period of reduced trading activity.
All guidance for the year ahead remains suspended due to the uncertainty caused by Covid-19.