Covid-19 overshadows strong Vp plc results
By Thomas Allen10 June 2020
Although overshadowed by the Covid-19 pandemic, Vp plc's financial results for the full year to 31 March, 2020, showed a strong performance with record profit. And the company has expressed optimism about activity levels recovering over the coming year.
In an effort to conserve cash in response to the pandemic, recruitment and capital expenditure have been frozen except in the most exceptional circumstances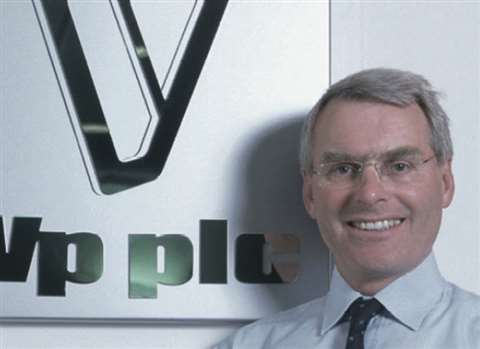 Although the impact of the crisis on some of Vp plc's businesses' revenues was limited, the majority saw weekly revenue falls of between 20 and 70% compared to the norm.
Neil Stothard, Chief Executive of Vp plc, said, "The group took decisive action to control costs at the start of the pandemic, including stopping all but essential recruitment and capital expenditure.
"We kept many of our operating locations open for business throughout, in support of those critical sectors requiring our services, we initially mothballed some sites and participated in the government's job retention scheme, furloughing approximately half of our UK employees at the peak in April.
"We have since re-opened branches and taken employees out of furlough as demand has slowly recovered."
He added that the International division had also been impacted with different countries feeling different effects of the pandemic.
During May, the UK's housebuilding sector, and general construction as a whole, have seen a gradual return to work at a reduced number of sites and with strict safe working practices in place.
Regarding the full-year results, profit before tax, amortisation and exceptional items rose to a record level of £47.1 million on revenues that were down 5% to £362.9 million.
Net debt at the year-end was £159.8 million, down from the £167.7 million recorded at the end of the previous year, after funding £49.1 million of capital investment in the rental fleet. Capital investment in the previous year had been £63.8 million.
Jeremy Pilkington, Chairman of Vp plc, said, "Against an economic background severely distracted in the UK by Brexit and its associated issues, these results can, I believe, be considered a very satisfactory performance."
He added, "Vp was expecting to see a return to heightened activity levels across our core markets, however the worldwide government restrictions imposed on movement as a results of Covid-19 have had an impact on trading for the current financial year.
"We are however encouraged that in several sectors, activity has started to pick up and it is encouraging to hear the emphasis governments are giving to the importance of resuming work wherever possible whilst respecting safety guidelines."
VP plc is expecting a slow, incremental recovery over the coming months.
Stothard said, "The recovery may be slower than we would want but we are confident that we will see material recovery during the remainder of 2020 and into 2021, as activity levels return towards historic levels."
Guidance for the next financial year has been withdrawn until there is greater clarity.