Almac online product launch
By Euan Youdale30 June 2020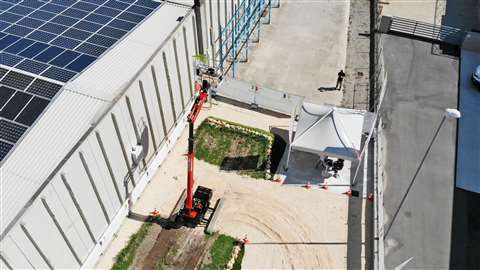 For the launch of Almac's new aerial lift, the Jibbi 1670 Evo, which was to be presented at APEX in June 2020, before the show was postponed until June 2021, the Italian manufacturer presented the model through three live events on its social media channels.
The company used its Almac At Home app, a new development specifically designed to offer the opportunity to view the machine as a whole and in detail and allow viewers to carry out a virtual test drive using a computer and a mouse.
The system consists of a complex network of cameras positioned inside Alamac's new Crawler Park, a demo area created in Almac's Viadana headquarters, coupled with centralised control and software developed internally. The combination allows the online operator a realistic driving experience through the intuitive app that replicates the controls of the machine. The demos can accommodate up to 100 users.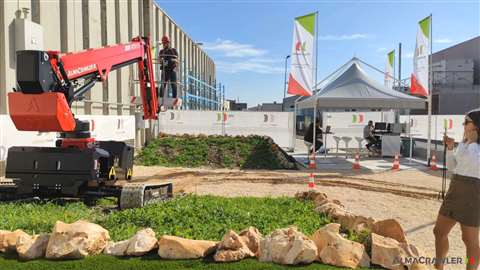 The Jibbi 1670 Evo is a 16m working height, self-propelled tracked aerial platform with a telescopic boom. It uses advanced levelling technology and represents the evolution of the JT series in terms of height and versatility of use.
An Almac spokesperson said, "The last few months have fundamentally changed personal and working habits worldwide, and for us here at Almac, with 95% of our turnover coming from abroad, it has been a moment that hastened our decision to take our penchant for innovation to a whole different level in order to maintain maximum operational, commercial and technical availability to our global clientele.
"The positive reaction has been immediate, both on the side of the company's global sales network of dealers but also the world of multinational rental companies and end users, all of whom welcomed the possibility of interacting with products in this new and exciting way by booking their place for an Almac at Home demo date."