Terex Services and Fascan International have finalized an agreement for Terex to become a full-service dealer of Fassi products in the United States. As an authorized dealer, Terex Services will provide maintenance, repair and parts for Fassi products at its 19 branch locations as well as sell custom-installed Fassi cranes and attachments at select locations.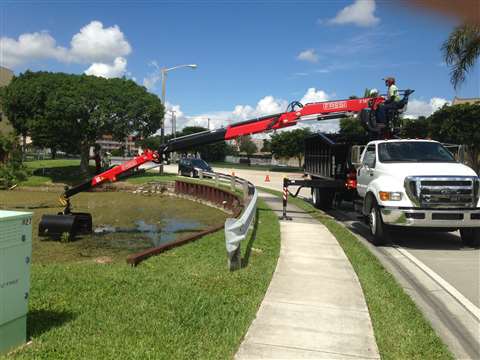 "We are pleased to partner with Fascan to be able to offer service support to Fascan customers," said Nick Cammisa, director of service sales, Terex Services. "Whether your equipment is used to work 125 feet in the air or to perform underground utility work, Terex Services personnel are trained for maintenance and repair of a variety of equipment. Our services include transfers and overhauls, annual inspections, hydraulic and electrical troubleshooting, cylinder repair, custom installations and many other services related to the utility equipment industry."
Fascan is really excited to have Terex Services as part of the Fassi family, the company said.
"Along with its 19 locations, Terex Services field service technicians offer Fassi users additional resources to assist them in keeping their wise investment in Fassi knuckleboom cranes running and profitable," said Bernie Faloney, president and CEO, Fascan International.