Aggreko's revenues hit, but trading stabilising
By Thomas Allen06 August 2020
Temporary power rental specialist Aggreko has seen a 12% drop in its revenues in the first half of 2020 as a result of the Covid-19 pandemic and lower oil prices, but trading has begun to stabilise and the company has expressed confidence about its resilience.
The UK-based firm reported group revenues of £667 million in the six months to 30 June.
Operating profit before exceptional items came to £64 million, representing a 15% drop compared to the same period in the previous year.
Meanwhile, profit before tax was £47 million, down 13% on the first half of 2019.
Within those profit figures, the Rental Solutions division posted underlying operating profit of £44 million, which represents 69% of group revenues and was down 7% on the previous year.
The Power Solutions Industrial division made an underlying operating profit of £11 million, down 45%. This was said to be driven primarily by a more challenging trading environment in Eurasia.
However, Aggreko's Power Solutions Utility division saw its underlying operating profit rise by 9% to £9 million. The improvement was driven by cost-saving initiatives.
Fleet capex in the first half of the year increased by 4% to £86 million, compared to the same period in 2019.
Expressing pride in Aggreko's staff, Chris Weston, the company's CEO, said, "I would like to recognise and thank everyone at Aggreko for the great job they have done in responding to the Covid-19 pandemic, in the way they have adapted and continued to serve our customers safely and reliably through these challenging times."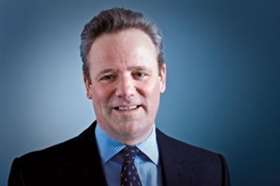 He added, "The immediate steps we took to reduce our cost base and increase our focus on cash generation have enabled us to maintain the strong financial position in which we entered the crisis, while supporting national efforts through practical assistance and without drawing on UK government financial support."
Weston went on to say, "We entered the year with positive momentum and we continue to believe that our focus on the disciplined execution of our four strategic priorities positions us well to meet our customers' evolving needs in the changing energy market.
"While the outlook remains uncertain and we do not expect to see our usual second half seasonality, the gradual improvement in demand we have seen in some sectors since May gives us confidence that we can deliver a pre-exceptional profit before tax this year in the range £80-100 million."
Response to Covid-19
The events industry has been hit hard, and most significant for Aggreko is the postponement of the Tokyo Olympic and Paralympic Games until the summer of 2021.
There has also been a sharp reduction in oil price, which has impacted two of Aggreko's key market sectors: oil and gas, and petrochemical and refining.
In response to the pandemic, Aggreko established four near-term priorities to manage the business through the crisis:
Looking after our people – This has included the provision of personal protective equipment (PPE) for staff who cannot work from home, and the creation of a dedicated intranet site with guidance, policies and procedures.
Maintaining our financial strength – With the intention of strengthening its liquidity position and reducing its costs, Aggreko has, among other things, imposed travel restrictions, limited its fleet capex to that required to fulfil secured orders and meet known demand, frozen hiring, and reduced its temporary workforce. As a result, the company has been able to avoid redundancies, continued to pay its staff full salaries, and has not resorted to using the UK government's furlough scheme.
Supporting our customers – Aggreko has prioritised support for critical services, helping customers in the healthcare, pharmaceutical, and food and beverage industries. It also made an offer to the UK government for the use of up to 1,300 small generator units to support the NHS in the roll-out of Covid-19 testing sites across the UK.
Emerging stronger – Aggreko has focused on improving the capability of its staff and the condition of its fleet. This has included virtual learning and development training, servicing fleet to ensure it is rental-ready, and reviewing fleet and inventory at a local level to identify that which is surplus to requirements. The company is also reviewing its depot network and project portfolio, with the intention of improving financial returns.